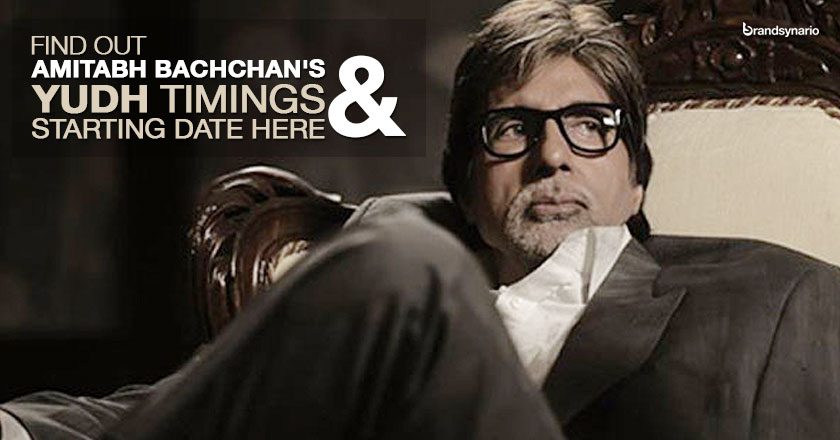 Big B of Bollywood, Amitabh Bachchan is all set for his first television fiction show -Yudh. 
Amitabh in an interview confirmed the show's starting date as 14th July. The show will either comprise of 20 one hour episodes or 40 half hour episodes. In Big B's own words,
"Yudh shall, depending on the channel broadcast decisions, be on for 20 one-hour episodes or 40 half-hour episodes,"
When asked about any possibility for show's second season, Amitabh stated that it entirely depends on show's performance, within his own words:
"Whether the serial has the potential to stretch itself out, is for the makers to decide. If there is potential, we shall certainly give it due consideration. And if the due consideration fructifies, time shall be found to accommodate it,"
Yudh will be Amitabh's first TV serial and is somewhat a portrayal of his very own life journey. The story revolves around the character of Yudhishtir Sikarwar (played by Big B), a real estate baron, who is diagnosed with a degenerative neurological disorder.
The series will also star some of the industry's well recognized media personalities like Nawazuddin Siddiqui, Kay Kay Memon and as well as Sarika.
A direction of Ribhu Dasgupta, Yudh promises some first class entertainment for Amitabh's lifelong fans.