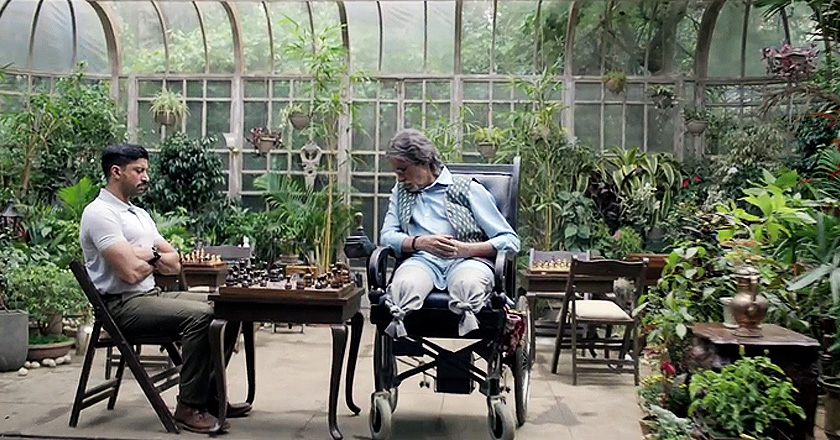 The masterminds behind the global blockbuster, PK, are back with yet another movie, Wazir, starring the veteran, Amitabh Bachchan and the multitalented, Farhan Akhtar.
Produced by Vidhu Chopra and Rajkumar Hirani, Wazir took five years to develop and became the power-packed movie that we see glimpses of in the trailers. Other cast members include Aditi Rao Hyderi in the lead and John Abraham and Neil Nitin Mukesh in cameo roles.
In an interview during the media release of Wazir's trailers, Chopra credited the success of his movies to the extensive amount of time and efforts dedicated to the script of the movie
 According to him, it took five years for him and co-writer, Abhijat Joshi, to write and develop the main characters of the movie, played by Amitabh Bachchan and Farhan Akhtar.
We have no doubt that the script of Wazir would be well worthy of another blockbuster; but what has made Wazir the most anticipated movie of the year is the cast of the movie.
Amitabh Bachchan has always delivered excellent performances no matter what role he is presented with. His recent performance in Piku is just another example of how he merges himself into the soul of the character and displays the most realistic version of it as possible. In Wazir, he plays the part of a paralyzed, wheelchair-bound chess wizard.
On the other hand, Farhan Akhtar, the talent powerhouse, is yet another Bollywood gem. He has marked his mettle in the areas of production, direction, singing and acting. His astounding performance in Bhaag Milka Bhaag earned him several accolades and his most recent project Dil Dhadkne Do seems like a hit in the making too.
Akhtar underwent rigorous training and did some thorough research to adapt to his role of a headstrong Anti-Terrorist Squad officer for the movie.
While he was delighted to be able to share screen space with the legendary Bachchan, the script of the movie was the deciding factor for him, "I found the story quite compelling. The story is well-written and also has action and romance."
Wazir, directed by Bejoy Nambiar, is all set to release later during the year 2015. Meanwhile, enjoy the thrilling trailers here:
Trailer 1:
Trailer 2: