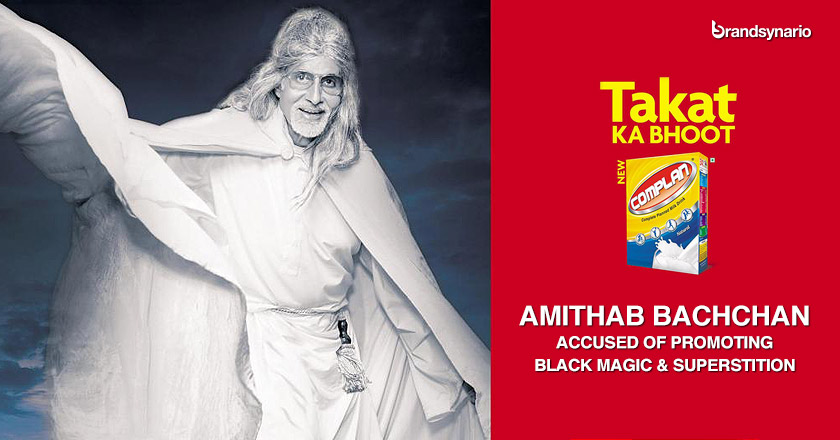 Amitabh Bachchan might just face legal action against him on his controversial ad for Complan, in which the actor can be seen promoting Superstition by becoming 'Takat ka Bhoot'.
Indian Black Magic Act strictly defines upholding superstitions, such as this ad in discussion, under Maharashtra's Prevention and Eradication of Human Sacrifices and Other Inhuman, Evil and Aghori Practices.
Thus the emergence of a law abiding Indian national 'Hemant Patil'(sarcastically), has demanded a police complaint to be lodged against Big Bachchan, and other responsibles for the advert under the stringent aforementioned Black Magic Act, 2013.
Complan, the international brand has run a successful, long and efficacious ad campaigns throughout the years. As for Patil's appeal, Mumbai magistrate Sita Kulkarni has called this matter for a legal hearing in the third week of April.
Big B has previously played the very famous role of a friendly-ghost in the movie 'Bhootnath', and is now returning with a sequel with 'Bhootnath Returns' ready for a late April release.
According to Patil, this ad promotes the stereotypical belief in the existence of mythical ghosts and spirits, which produces a consequent need for an equal magic to ward them off, thus promoting the need of Black Magic.
"This is promoting false beliefs and promoting superstitions," Patil adds.
He further said that when he tried to file a complaint with police in Bandra, they refused, compelling him to move the court.