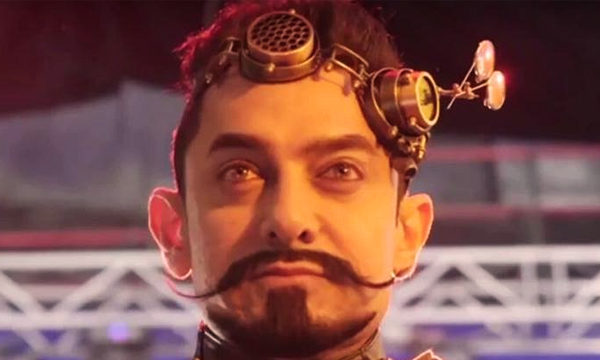 Rumours are buzzing about the perfectionist Amir Khan donning yet another unique character for his upcoming movie, 'Secret Superstar'. Popular for playing roles distinctive roles such as PK, 3 Idiots, and Dhoom, the actor is now going viral for his new avatar in the movie.
The picture that was shared by an Amir Khan fan went viral on social media. The actor can be seen sporting a balbo beard and a moustache. Catching major attention are the clips on this forehead, somewhat similar to the Mad Max Series.
See the picture below: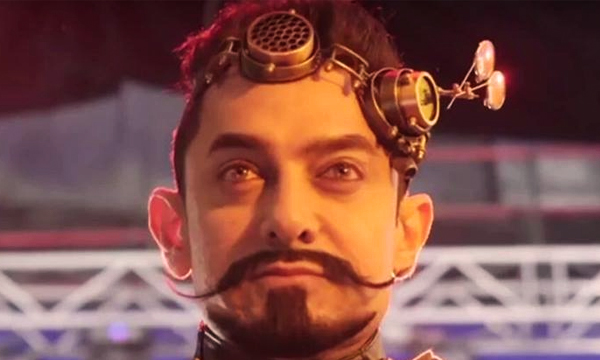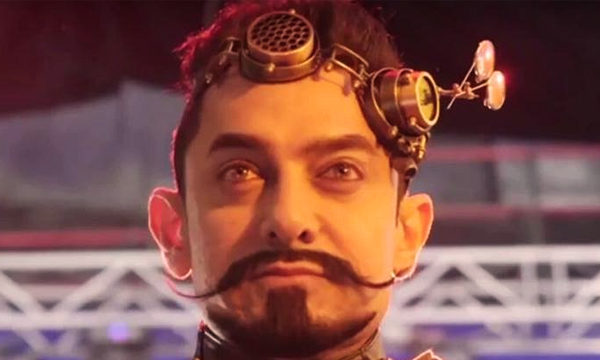 Amir is very popular for his major physical transformations for his roles- His upcoming movie Dangal will also be released soon for which the actor has gained weight for the first half then lost weight for the second half.
Amir Khan began working on Secret Superstar this month while the movie is based on a child who desires to be a singer. Amir Khan will not be the lead in the movie neither but will have an extended guest appearance.
Aamir Khan & Amitabh Bachchan to Star in Bollywood Movie 'Thugs of Hindostan'
Amir will be a music teacher in the flick, Secret Superstar. He had recently expressed his joy, confirming his upcoming project with Amitabh Bachchan, called Thugs of Hindustan- an action-packed flick!
We will be seeing Aamir Khan in his upcoming flick Dangal and Amitabh Bachchan in his upcoming venture, Pink, releasing 16th September.
"Finally, the moment I've been waiting for has come… to work with my icon, Mr. Bachchan! Thanks Adi, Victor, for 'Thugs of Hindostan'. I'm too thrilled to be working with the actor I have admired all of my life. Shoot starts early next year, and the release has been locked for Diwali 2018. Can't wait to get started! Fingers crossed."
Stay tuned to Brandsynario for more updates.