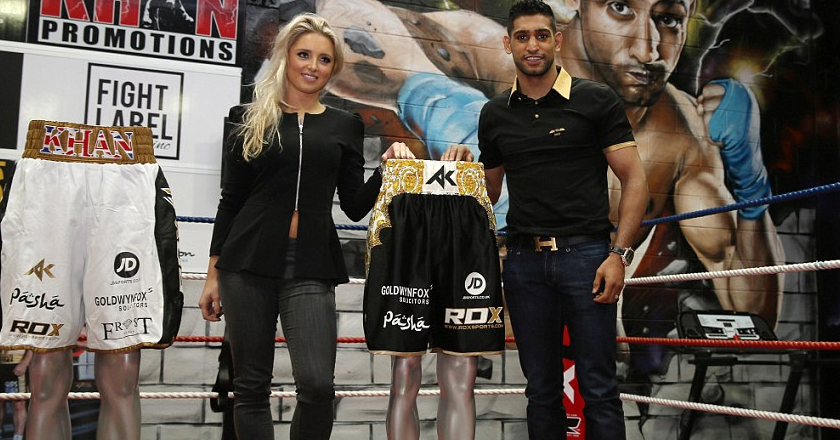 British-based, Pakistani boxer Amir Khan is determinedly set on making a boxing academy for aspiring Pakistani boxers in Islamabad by the end of this year, reported Radio Pakistan.
In an announcement to the media, this is what Aamir Khan had to say, "Boxing in Pakistan needs a base among young athletes and setting up academies would help move the process forward."
Read More: Amir Khan Plans to Train Boxers in Pakistan
Furthermore, he stated that Pakistan has a great potential to churn out a number of champions and winners. He will also be seeking the government's help for launching an academy in the capital city.
This decision to create an institute has come after he visited the country back in early August with his wife and kid to meet relatives and extended family.
He had personally stated in a press conference at Lahore, during his visit that he would like to train Pakistani boxers himself and Pakistani talent has immense potential and that the 28-year old boxer firmly believes that all the country needs is better and enhanced training facilities.
Related: Pakistani Boxer Amir Khan to Fight Manny Pacquiao in Abu Dhabi