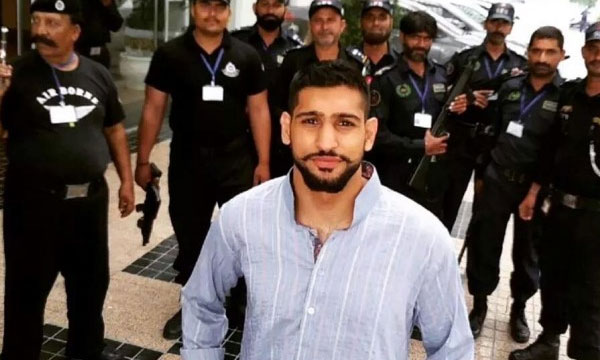 Current WBC Silver Welterweight title-holder, Amir Khan has vowed to train local boxers in his academy during his tour to Pakistan.
UK-based Pakistani boxer Amir Khan along with his wife and daughter is currently enjoying his visit to Pakistan. While talking to media he expressed that it was his first trip to Pakistan with his family and they are really glad to be here.
He also invited his followers for the Sting Challenge on 2nd August where he met boxing enthusiasts in the ring face to face, after which he participated in a press conference to share his sentiments.
Related: Boxer Amir Khan Donates £30,000 shorts to help school in Peshawar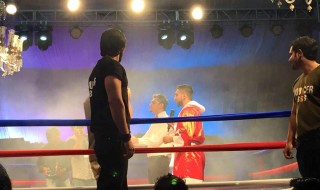 In the press conference held at PC Lahore, he stated that he will train Pakistani boxers in his academy if they visited England. Pakistan has a huge talent for the sport whereas it only lacks the facilities he added while presenting his views.
"I want to do something for boxing in Pakistan. There seems to be a lot of talent in Pakistan and I am sure we can produce brilliant athletes from the country," Amir said ambitiously.
"I have always received respect and love from Pakistan. Every time I fight, my purpose is to make sure the Pakistani flag is held high in esteem," he further added.
Amir Khan is now looking for a fight with current unbeaten WBC Welterweight champion Floyd Mayweather, Jr. Amir believes he can give the American boxer a tough time in the ring and expects him to answer his challenge soon.
The couple has constantly been in touch with fans through Instagram and Facebook since they landed in Pakistan. He has also been sharing his views with different channels and has some interviews lined up during his tour.