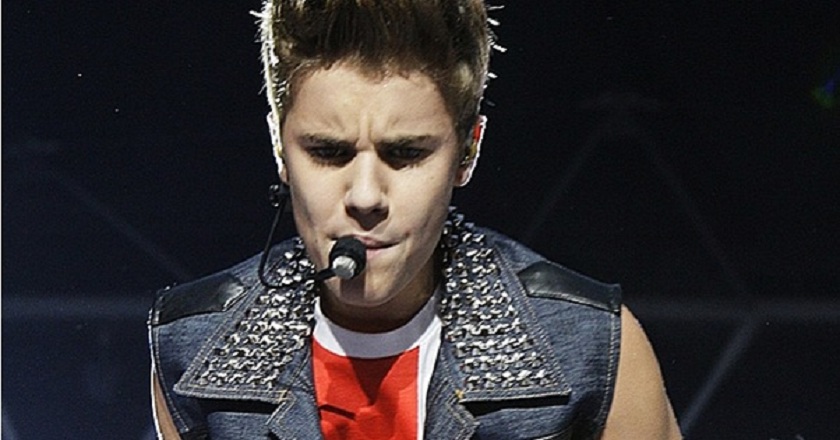 By Zoya Anwer
It seems that the Justin Bieber's arrest scandal just got very serious.
Recently an online "We the People" petition on White House's own website reached 100,000 signatures addressing US President, Barack Obama to deport the 19-year old pop sensation, Justin Bieber on the grounds of his recent arrest.
The petition requires a 100,000 signature marks so that an inquiry can be called into its cause.
A White House representative told the media, "Every petition that crosses the threshold will be reviewed by the appropriate staff and receive a response." 
While the Canadian pop star is loved by millions of people, the number of people who hate him isn't any lesser.
This latest move was called after the artist was caught drunk driving with an expired license. He also showed resistance to the arrest.
Nevertheless this isn't the first time that "We the People" has received such eccentric calls for petitions because previously as well an idiotic petition was received in July to replace the American national anthem "The Star-Spangled Banner" to Miley Cyrus's "Party in the USA". Another one addressed the President to build the fictional character of Death Star from Star Wars.
The Bieber petition which received more than 176,000 signatures reads,
"We the people of United States feel that we are being wrongly represented in the world of pop culture. We would like to see the dangerous, reckless, destructive and drug abusing Justin Bieber deported and his green card revoked. He is not only threatening the safety of our people but he is also a terrible influence on our nations [sic] youth. We would like to remove Justin Bieber from our society."
The White House will now respond to the petition as it reached the 100,000 threshold and will take a decision regarding this concern.
However in the past many American artists like Lindsay Lohan and Paris Hilton have also committed such acts and this isn't something novel for the nation rather this just became another reason to pull the leg of the young artist who is no so American.
He also topped the charts on Bing 2013 for being the most searched person.