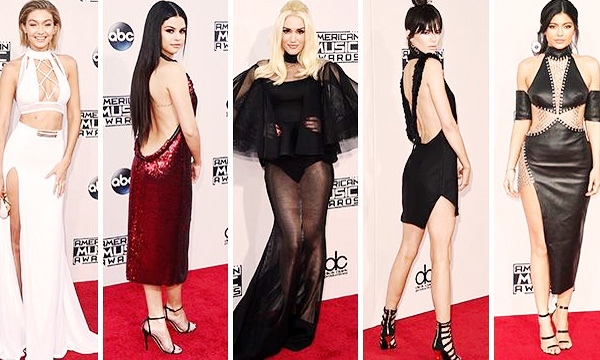 The 2015 American Music Awards (AMAs) happened to be a big night for fashion. Some huge names across the widespread music genre were seen in Los Angeles on Sunday night. Stars like Ariana Granade, One Direction, Jeniffer Lopez, Nicki Minaj, Justin Beiber and the likes studded the evening for awards and performances.
Donning sleek and sexy dresses with gorgeous cutouts and high hemlines ruled the carpet; however just like every star-studded night, not all the outfits won the evening. Artists like Gigi Hadid and Selena Gomez put their best foot forward while some totally failed to nail the trend. Shimmering gowns shone at the AMAs evening Sunday night along with cuts, slits and slashes.
Read more: 10 New Victoria's Secret Models For VS Fashion Show 2015
Let's check out the best and worst dressed looks from the AMAs 2015 below;
Worst Dressed: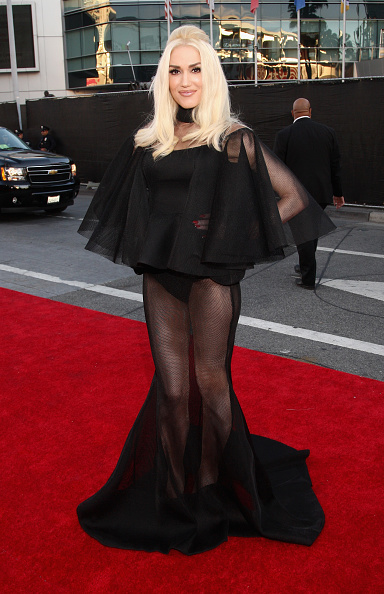 Worst: Gwen's 'No pants' and theatrical hair style totally crossed all levels of bizzare! Her hair and makeup were flawless as always though.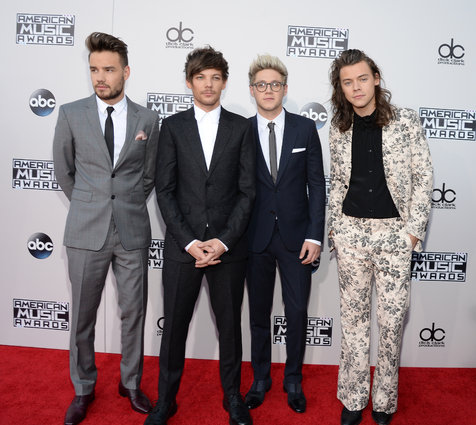 Worst: The John Lennon inspired look seriously went the wrong direction by 'One Direction's Harry.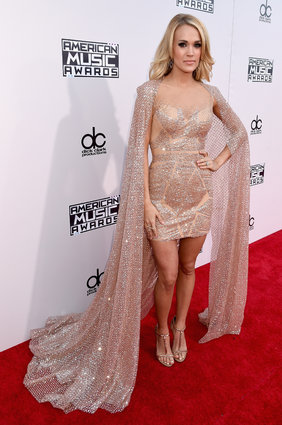 Worst: Carrie Underwood's glittery cape is what we don't like. She could have totally rocked it. We expected more, Carrie.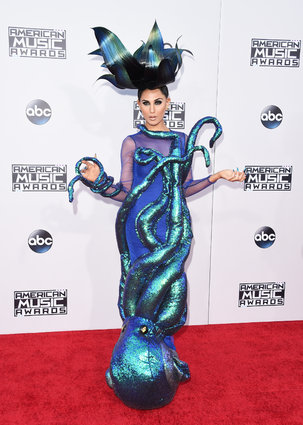 Worst: The Singer Z Lala's blue coloured octopus themed dress on the red carpet managed to even outdo her MTV VMA dress, surpassing all levels of ugly.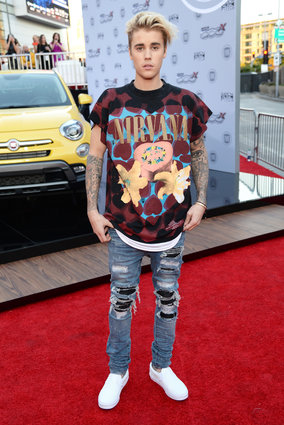 Worst: No Justin. This is just too lazy!
Best Dressed: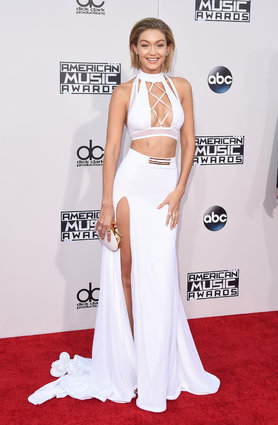 Best: Gigi Hadid's look has been one of our favourite ones yet. This customized Bao Tranchi outfit is just so sleak and chic and pairs up so well with the new bob haircut! We absolutely love it.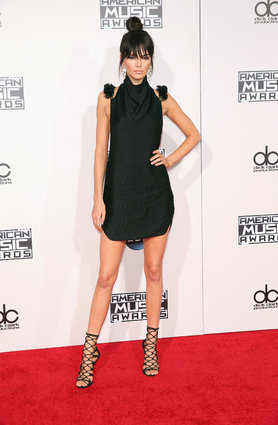 Best: Kendall Jenner's hot dress, sexy shoes and the killer hairstyle blended in just perfectly.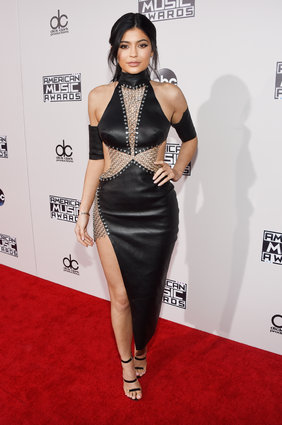 Worst: If one sister totally killed it on the AMAs 2015 red carpet then the other totally disappointed us. What happened Kylie? Kylie Jenner's Custom Bryan Hearns compared to her last year's ensemble was a drag. The hair style totally rocked though and made us remind of "Xena: The Warrior Princess".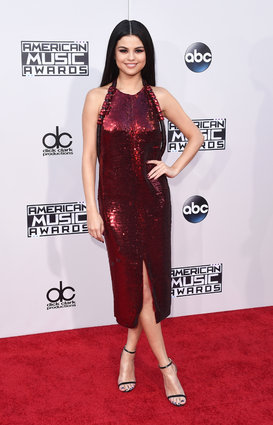 Best: Selena Gomez stunned on the red carpet, donning a deep red hot sequined dress, with a modest slit at the centre. With slicked down straight hair and red eye shadow, Gomez totally rocked it.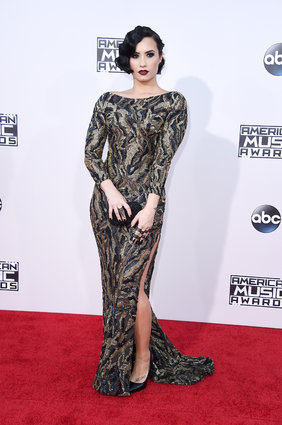 Best: Demi Lovato's printed gown took us way back to the 20's. The contemporary printed gown paired with dark makeup shades, was a gorgeous infusion of old with the new.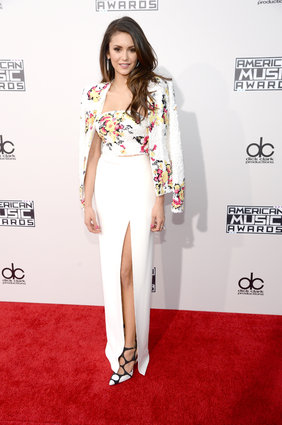 Creative or not? Nina Dobrev's floral theme totally stunned on the red carpet at the AMAs; those shoes are a bad decision though!
Read more: Fall-Winter Fashion 2015-2016: Leather Makes a Comeback
Did we miss anyone? Let us know in the comments below and stay tuned to Brandsynario for more updates!