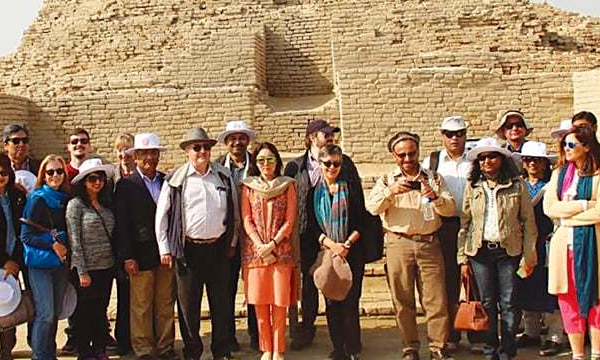 A delegation consisting of ambassadors from 13 countries along with their families was taken for a visit to Moenjodaro.
Sharmila Farooqui also joined the group and the tour was guided by the Director general of archeology Qasim Ali Qasim.
Ambassadors representing Austria, Australia, Germany, Afghanistan, Portugal, Japan and a few other countries were a part of the touring delegation.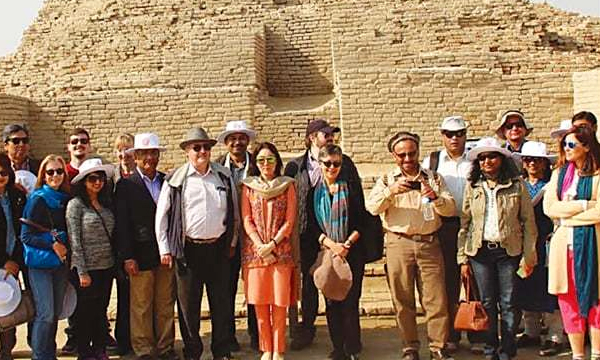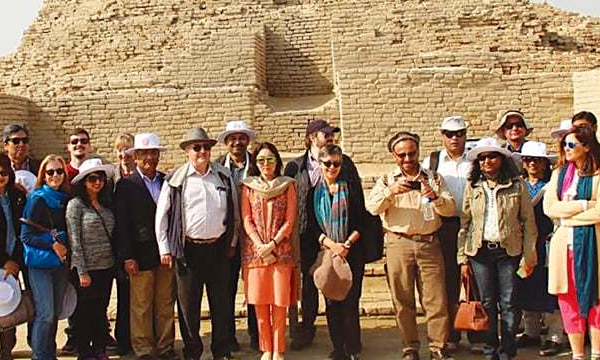 According to the archeological facts shared by Qasim Ali Qasim, Moenjodaro had a total populace of 100,000 highly civilized people with a very well developed language script. He said that "We can easily assess about the social, cultural, economic and religious trends of this city which is kept on the world heritage list."
He also said that this civilization maybe as big as the Egyptian and the Iraqi civilizations. According to him, around 100 similar remains have been dug out near Gujrat and Northern Afghanistan.The visiting envoy also observed after paying a visit to the museum housing the archeological artifacts and ruins indicate their high level of social and cultural development.
Sharmila Farooqui said, "Moenjodaro was the national asset and defended the Sindh Festival held by the PPP government which according to her was transparently organized. Unnecessarily the issue had been painted negatively in media."
She also said that this will encourage the tourists to visit these historical sites without deeming them unsafe given the terrorism.
She also mentioned that the Dry Core Drilling project presented them with financial and climactic hindrances but the project will be completed nonetheless. The envoy consisting of foreign High Commissioners and their families appeared to be happy after the visit.