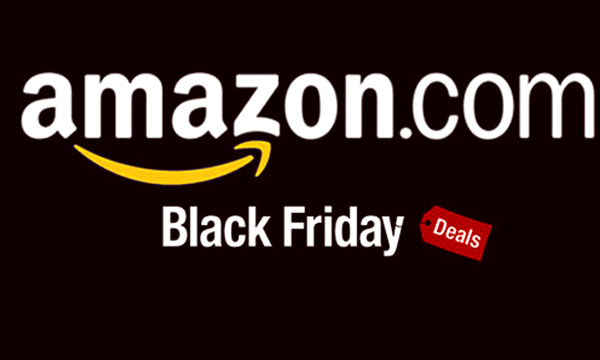 Black Friday Sale is on! The e-retail giant Amazon has recently announced that it will start offering Black Friday Deals for a whole week, starting from 20th of November. The deals are going to start this Friday and will be available till Thanksgiving Day and Black Friday itself.
These Black Friday deals are a kickoff to the holiday shopping season. Amazon disclosed that they will be adding new deals after every 5 minutes and this is going to happen throughout the eight days of the sale season.
Read More: Google Introduces Stream Button For Accessing Apps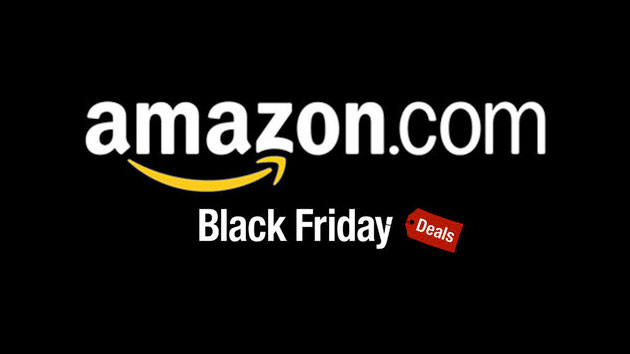 Amazon revealed that the prime members will be given a 30-minute head start on substantial deals. Amazon corroborating its holiday sales effort also launched a pre-holiday deals week as a cut down to Black Friday at the beginning of this month.
Amazon authorities also revealed that some of the deals will be exclusively available through the Amazon App Android, iOS, and Fire OS only. This 'Watch A Deal' will ensure that the customers receive an alerting message as soon as the deal is in and goes up for the grabs.
Read More: Android and iOs Capture 98% Smartphone Market Sales Globally
The retail giant of Amazon in a briefing said, "These deals can be found on the 'App Only Deals' tab and will be released daily from 3 PM PT to 11 PM PT starting Thanksgiving through Wednesday, December 9.″
Let's have a look at the list of the deals Amazon is offering:
Smartphones and tablets:
Kindle Fire – $34.99
Kindle Fire Kids Edition – $84.99
Samsung Galaxy Tablets – 20% off on select models
Acer tablets – up to 40% off on select models
E-Readers:
Kindle Paperwhite – $99.99
Kindle and Kindle for Kids Bundle – $30 off
TVs and streaming devices:
Amazon Fire TV – $25 off
Amazon Fire TV Stick and Amazon Fire TV Stick with Voice Remote – $15 off
Select Samsung and LG TVs – up to 45% off
Samsung 32″ 1080p LED TV – $177.99
LG 49″ 1080p LED TV – less than $370
Samsung 75″ 1080p Smart LED TV – less than $2,000
Top-selling 60″ 4K LED TV – $799.99
TCL 55″ Roku Smart LED TV – $348
Hisense 55″ 4K Smart LED TV – $448 (App Only Deal)
50″ 1080p LED TV – $149.99 (App Only Deal)
40″ 1080p LED TV – $145
TCL 32″ Roku Smart LED TV – $125
32″ LED TV – $75
Acer Home Theater Projector – $299.99
Read More: iPhone 5s Mark II: Rumored Specs, Details, and Release Date
Speaker systems and headphones:
VIZIO 38″ 2.1 Home Theater Sound Bar – $79.99
SONOS 2-Room Streaming Music Starter Set – $49 off
Polk Audio Omni S2 Wireless Speaker – 40% off
Denon HEOS 1 Wireless Speakers – up to 25% off
Sony Extra Bass Bluetooth Headphones – 50% off
Sennheiser HD 598 Special Edition Over-Ear Headphones in Black (Amazon Exclusive) – save more than 50%
Wearables:
Computers and accessories:
Intel-Powered Dell 2-in-1 Laptop – save $100
ASUS 15″ laptop – $129
Acer desktops, monitors, Chromebooks – up to 40% off on select models
SanDisk memory cards and USB flash drives – up to 70% off on select models
Top-selling mobile printer – less than $100
Toys:
UDI R/C Falcon Drone with HD Camera – 45% off
Home automation:
Samsung SmartThings Home Monitoring Kit – $50 off
Consoles and video games:
Need for Speed – $20 off
Rock Band 4 Wireless Guitar Bundle- $30 off
Xbox One Consoles – $50 off
PlayStation 4 Uncharted Bundle – $50 off
Metal Gear Solid V – $25 off
Hundreds of PC download deals – up to 70% off