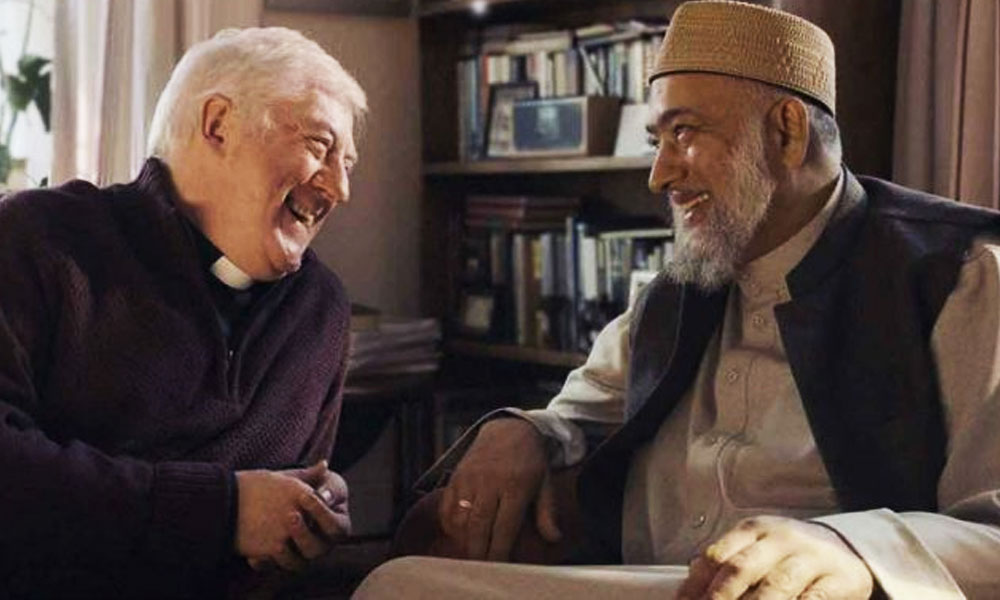 Amazon Prime's new ad has overwhelmed the hearts of thousands. The ad which is originally for the UK audience went viral after everyone started to share the warm bond of friendship between the Imam of Muslim mosque and an Vicar from Church. The TVC is short, simple, yet it teaches a very important and sought for lesson about interfaith harmony, to promote the aspect as part of interfaith week.
The TVC was fit run on Wednesday, November 16th shown first in the UK during Coronation Street on and comes amid rising religious tensions after Brexit and Donald Trump's victory in the US Presidential election. Rev Gary Bradley from Parish of Little Venice and Imam played by Zubeir Hassam, the principal of the Muslim School Oadby in Leicester are featured in it.
Bradley told Christian Today the ad had "a very important message, particularly at this time of year". He said in his parish "we have people of all faiths sharing the area and it is important that we understand and relate to each other. For the last 15 years people of different faiths have come together, with their faith leaders, to celebrate united worship before Christmas, worship which focuses on peace and the need to strive for unity."
Simon Morris, director of advertising at Amazon, said it was an "authentic and charming story" adding he had consulted the Church of England, the Muslim Council of Britain and the Christian Muslim Forum before filming. "It is about selflessness and thinking of other people," he said. "We wanted to get the story right because we were aware it might seem a sensitive subject to some people," said Morris. "We have gone to great lengths. It has taken us months to develop it. We wanted to do it well and be respectful to the religions who are featured in it."
A Church of England spokesman said, "Fostering interfaith dialogue and community cohesion is a daily part of our work. In many parts of the country the Church of England is the guarantor and convenor of much interfaith dialogue, and this advert reflects that reality."
Harun Khan, Secretary General of the Muslim Council of Britain, said, "The video from Amazon Prime is a brilliant advert highlighting an example of the strong friendships that exist between many Christians and Muslims across the country. The symbolism of gift-giving adds to the advert's power, especially during seasonal festivities."
Watch the heart-whelming TVC below:
https://www.youtube.com/watch?v=9PQhjTM9lvY
Stay tuned to Brandsynario for more updates.
J. Wintry Vibes Volume 5 TVC will Add Colors to Your Gloomy Winter Wardrobe