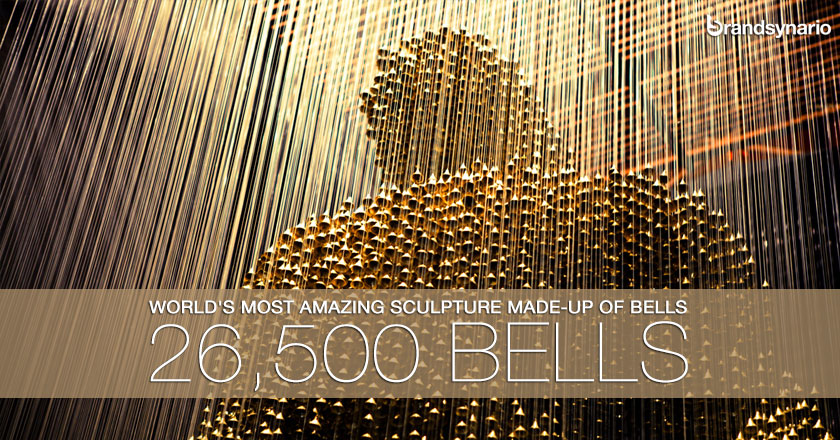 Charuvi Design Labs has created a monumental sculpture of Lord Hanuman that stands 26 feet, made completely of suspended bells.
Not only that the bells ring every time a devotee touches the 'feet' of Lord Hanuman, all the 26,500 bells.
Charuvi Design Labs, in promotion of their movie Hanuman Chalisa, have outdone themselves this time with an artistic genius that required both architectural perfection and scientific precision.
Watch the 26 feet Hanuman made up of 26,500 bells:
Like the video tells, it took an overriding toll of 48 long hours to only erect this one of a kind suspended colossal sculpture – a living proof that faith and science can come together. In fact, this may just be the first time science is not being used to reciprocate religion, but to strengthen faith.