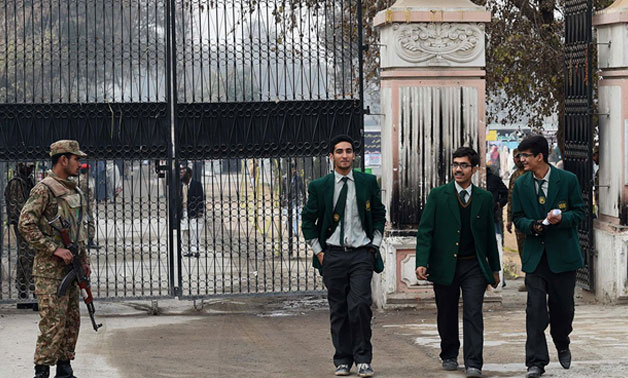 All army-run educational institutes in the metropolis will remain shut throughout the week starting Wednesday, school administration officials said. Students and parents were informed that all institutes under the Army Public Schools & Colleges System in Karachi will remain closed on Wednesday, Thursday and Friday and will reopen after the weekend on Monday, officials told DawnNews.
According to the school officials, the step has been taken because all army-run schools across the country follow a combined syllabus and the school closure will 'enable synchronisation of studies across all schools'.
According to Dawn, the announcement was made in light of security concerns for schools.
In the wake of the Bacha Khan University attack, security in schools across the country has been beefed up while mock security exercises were carried out in many others this past week.
Earlier on Monday, the Punjab government announced the closure of all public and private schools in the province from Jan 26 to 31, citing "extremely cold weather" as the reason.
Punjab government's last-minute order also spilled over into Islamabad, where a number of private schools remained shut on Tuesday, while others sent students home and closed early.
Also on Tuesday, Karachi University postponed its annual convocation which was scheduled to be held on Jan 30 citing "security concerns" among other reasons.
Meanwhile, the police is taking action against educational institutes in Khyber Pakhtunkhwa and Punjab for not complying with the advised security standards.