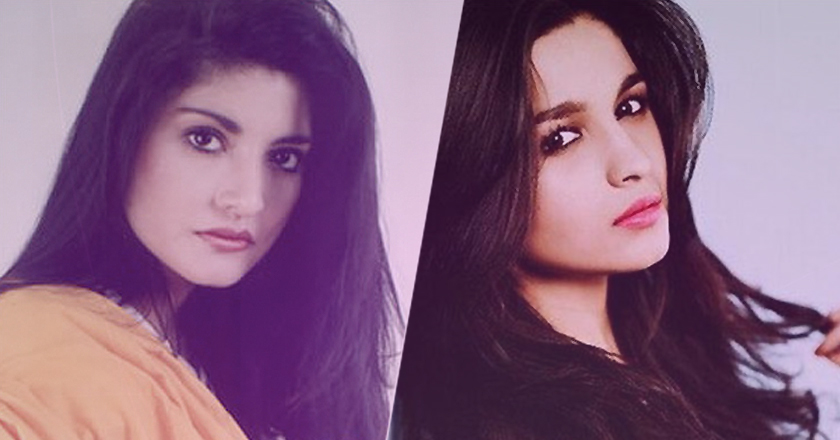 The Shandaar actress, Alia Bhatt has recently stated that she is very keen on acting in a biopic film and the person she would like to portray through her acting is the iconic Pakistani singer Nazia Hassan.
Nazia Hassan was the famous Pakistani singer who won hearts across Pakistan as well as India and was the first Pakistani to win a Filmfare Award as Best Playback Female Singer.
Alia Bhatt has said that "I did not think much about it but I think I should do it now. I would love to do a biopic on Pakistani pop sensation Nazia Hasan who died very early in her age. She was a singer and I am a singer too, so it will be interesting," while she was talking to IANS.
Related: Ranbir Kapoor & Alia Bhatt to Star in Bollywood Superhero Flick
Nazia Hassan's music album "Disco Deewane" sold over 60 million records worldwide and the song's catchy beat and rhythmic lyrics continue to be popular even amongst the youth of today.
In her debut movie, Student of the Year Alia Bhatt has performed to a remade version of this dance track in a sizzling red hot dress alongside fellow co-actors Siddarth Malhotra and Varun Dhawan.
Read More: Alia Bhatt & Shahid Kapoor Look Adorable in Shandaar
Alia's latest venture Shaandar is a romantic comedy which features Shahid Kapoor and is slated to release on October 22.