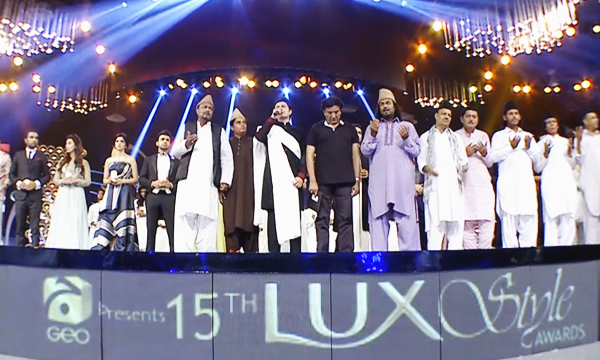 Perhaps the most unforgettable moment of Lux Style Awards 2016 was Ali Zafar's tribute to Amjad Sabri. The celebrations turned emotional and blue when the rockstar honored to the legendary Pakistani Qawwal whose recent bone-chilling murder left the nation in mourning.
Zafar's soulful rendition, featuring Ali Sethi and QB, touched a million hearts and brought tears to the eyes of not only those present at the event but also fans from across the world.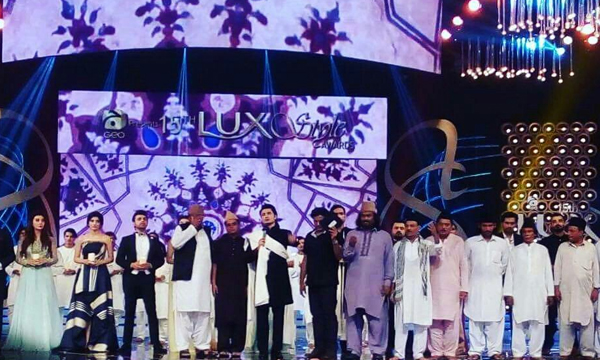 Singing qawwali was a first for Ali Zafar who was joined on the stage by all his celebrity friends, to pay respects to the great legend. Those seen on stage along side Ali Zafar and Ali Sethi were; Urwa and Mawra Hocane, Farhan Saeed, Ahmed Ali Butt, Hamza Ali Abbasi, Humayun Saeed, Ayesha Khan, Yasir Hussein, Mohsin Abbas Haider, Amir and Huma Adnan.
Watch Ali Zafar's heart-touching tribute to Amjad Sabri here!
https://www.youtube.com/watch?v=5hArjgYcZx0
During the tribute performance, the host of the evening, Zafar, went into the audience and invited Amjad Sabri's son, Mujadid and his uncles to grace the stage with their presence. Zafar also requested Sabri's son to sing a few lines from his father's qawwali and presented the family with a lifetime achievement award for the man who left us all too soon.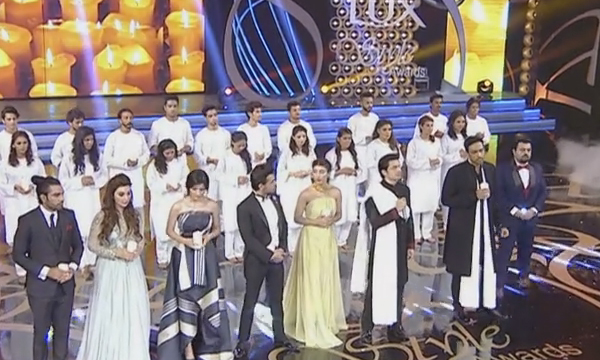 Neither Amjad Sabri's family nor the audience could hold back their tears during the Qawwali. Even Ali Zafar was seen teary eyed during the performance on the stage. Post the show broadcast, the number of fan emails Zafar has received has superseded all the appreciation messages he has received in the past for any solo or collaborative musical project.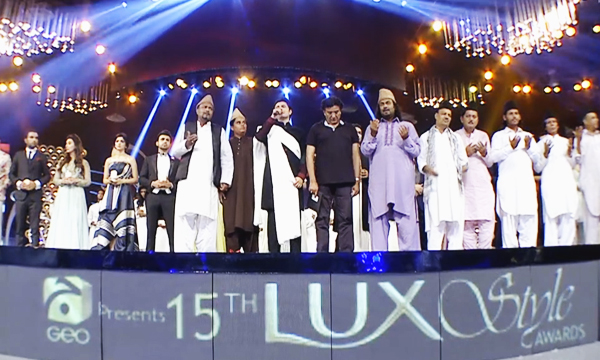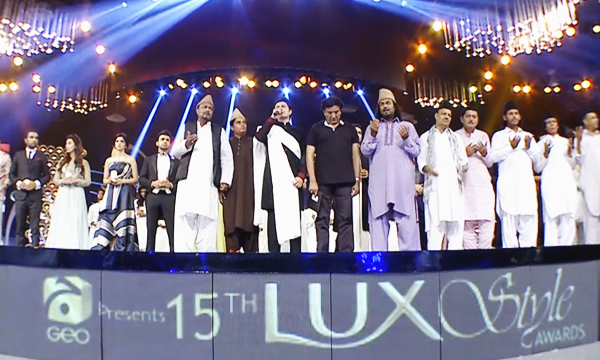 This phenomenal love expressed was not just for singing a beautiful rendition dedicated to a legend but also for creating an unforgettable moment on this night for honouring him on stage in his family's presence.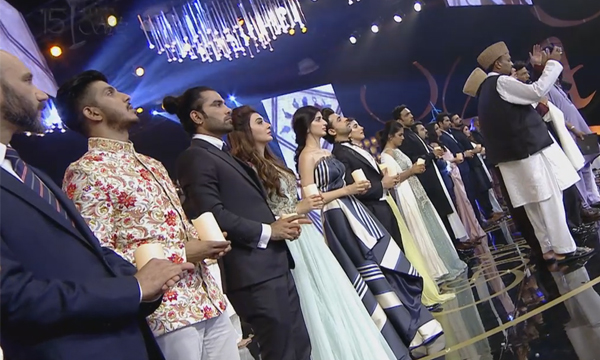 Twitterati fell in love with LSA 2016 tribute to Amjad Sabri and was blown away with Ali Zafar's performace.
Listening to the tribute song for #AmjadSabri on #luxstyleawards2016 seriously made me cry. He left us too early #RIP 😢

— Red Alice Rao (@RedAliceRao) August 20, 2016
This tribute to 'Amjad Sabri' by @AliZafarsays in the #LSAonGeoTV brought tears in my eyes.
What a legend he was, May Allah bless him.

— Muhammad Ali Amjad (@imAliAmjad) August 20, 2016
tribute to late #AmjadSabri at #LuxStyleAwards 🙂

— AWAN (@ZulQee) August 20, 2016
The sight of #AmjadSabri anywhere makes me cry Every time. #AmjadSabriLivesinMyHeart #luxstyleawards2016

— #Yemen🇾🇪#KefayaWar (@FreehaINXS) August 20, 2016
https://twitter.com/heyitsraza/status/767031238918074373
Son of great #AmjadSabri sb Made #LSAonGeoTV evening very sad

— Naser-Al-adamul-Sani (@naseer369) August 20, 2016
Beautiful. Simply beautiful. Thankyou for that @alisethimusic @AliZafarsays #LSA2016 #AmjadSabri

— Martini (@TaleeaYounas) August 20, 2016
Stay tuned to Brandsynario for more updates.