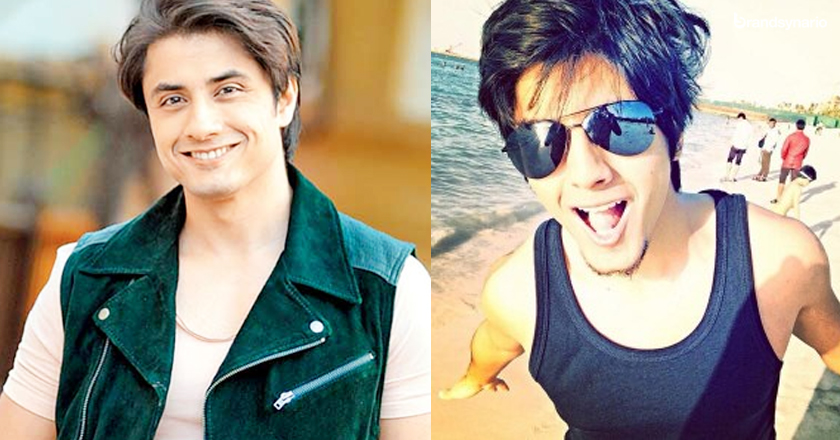 By Pashmina Zulfiqaar Ali
Ali Zafar's baby brother Daniyal Zafar is all set to make his big Bollywood debut, and what better banner to do it under than Yash Raj Films? Apparently, Aditya Chopra has signed little Zafar for his upcoming movie after meeting the lad on a movie premiere.
Big Zafar has already made a name for himself as a talented music composer, singer and lead actor. He started his career with a song from movie 'Shararat'. The combo of singer – actor has so far worked in two of the Yash Raj Films (YRF); Mere Brother Ki Dulhan and Kill Dill.
Although, Kill Dill didn't touched box office records, Ali Zafar's performance still received critics and appreciation. This has also been observed that Ali Zafar has been a favorite to YRF for some time.
Now after Ali Zafar, it's time for his brother 'Danyal Zafar', who is going to be launched by YRF only.  Sources reveal that Aditya Chopra who has been a fan of Kill Dill actor 'Ali Zafar' has signed Ali's Brother, to call it 'Zafar Junior' – for an upcoming YRF film.  Zafar Jr. is currently 18 years old and he was present at the premier of Kill Dill where Aditya decided to wrap him up.
Danyal Zafar is also into music like his elder brother and he has also performed live at various events. Both these brothers will make a mark in the industry hopefully. I am sure our excitement will be at the peak right now. So let's wait for Danyal Zafar's first look in the Bollywood debut movie.