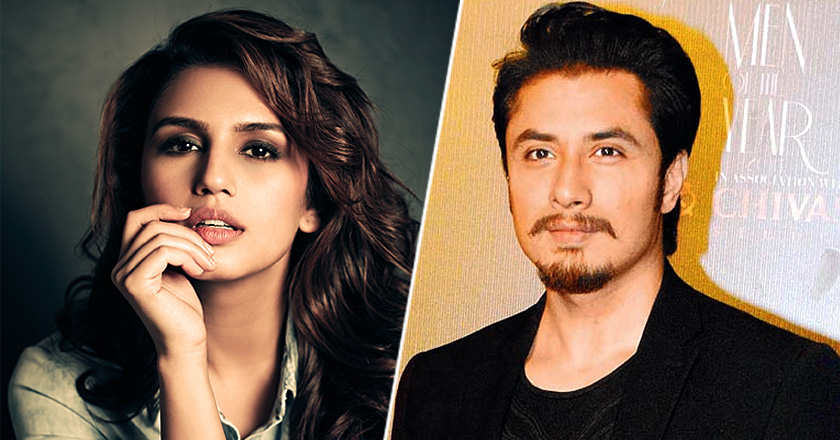 Remember how Ali Zafar was turning down Bollywood movies to give time to his latest Lollywood venture? Well, that's all old news and the Pakistani star has signed up for yet another movie across the border.
Having worked with a number of big banners, Ali Zafar has signed for a new road trip movie under the direction of Abhishek Dogra. Zafar hinted at this in an interview with Mumbai Mirror, where he revealed how this year had been amazing for him with the birth of his baby daughter, new house shifting and the much hyped about Pakistani movie.
He also stated that he has just excused himself from Bollywood offers for the time being but a particular script has caught his attention and he was planning to step on board.
This piece of news was confirmed recently by movie's producers Ahmed Khan and Bhusham Kumar in an interview with Times of India. While the name of the movie has not been announced yet, the movie will be a road trip shot in India's exotic locations rather than scenic places of Spain or Europe, as revealed by Ahmed Khan.
Starring opposite our Pakistani rock star will be the critically acclaimed actress, Huma Qureshi, of the Gangs of Wasseypur fame.
Qureshi has impressed the audiences and critics alike with her astounding performances in movies like Dedh Ishqya and Badlapur.
Apart from his role in the upcoming Bollywood road-trip movie, Ali Zafar has also just announced the details about his Lollywood feature film.
The movie is coined Deosai, after the Pakistani land of giants of the same name, also the second highest plateau of the world, and will be an action drama shot in breathtaking locales of Northern Pakistan. While the female cast is undecided for now, the movie will be directed by Imran Babur.