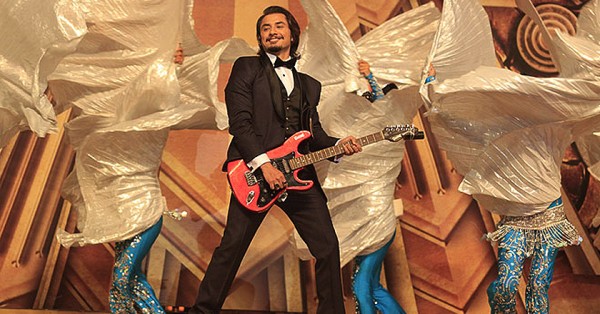 The Kill Dill star's acting career might not be doing so well across the border but his musical talents are always appreciated.
Always the entertainer, Ali Zafar, has impressed Bollywood with his songs, his acting talents and his hosting skills all the while staying true to his roots. He recently turned down three Bollywood offers to give time to his own local production.
Taking his musical career to the next level, Ali Zafar is now preparing for an underwater concert. According to Zoom TV India, this will be the first underwater concert to be held ever.
Read more: Ali Zafar's 'Urein Gay' – A Tribute to Peshawar Attack Victims
A number of Pakistani, Indian and other global artists will be performing along with Ali Zafar at this concert. Stay tuned for more details!