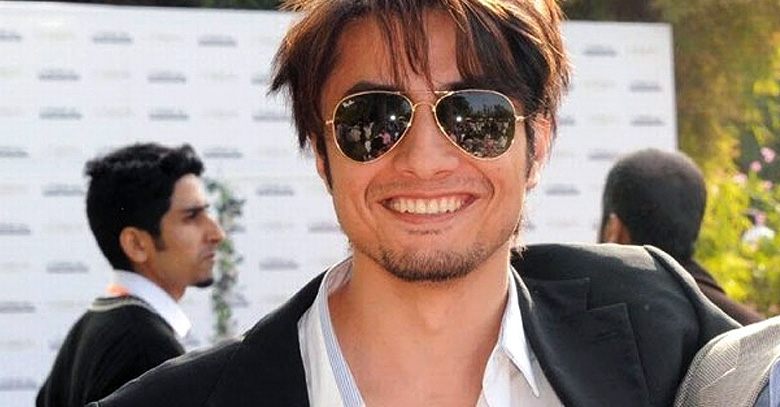 There is no stopping Qmoible when it comes to bagging the biggest celebrity endorsements deals for their phones. This time around, it's none other than the recently titled – 'Sexiest Man Alive' Ali Zafar, who is promoting Qmobile Noir A900. 
The TVC, like every other Qmobile commercial has little to do with the product and a lot to do with Ali Zafar displaying his newly chiseled body and long-haired macho look. Of course, (living upto the title of Sexiest Man Alive isn't easy folks!)
The dust had barely settled on Qmobile getting Kareen Kapoor onboard whens suddenly, Ali Zafar is here dazzling the audience with his stunts while occasionally managing to update his status, find locations or upload music on his Noir A900.
The most baffling part of the 40 seconds TVC is the background voiceover done by some badly-imitated American accent voice. We're left wondering why on earth the ad agency didn't choose Ali Zafar's own voice in the background. (Why go videsi for a desi actor endorsing a desi phone?)
Qmobile's marketing strategy is simple – the bigger the phone scree size – the more popular celebrity promoting it.  Arjun Roy Kapoor, Shaan Shahid, Fawad Khan, Iman Ali and the list goes on and on.
Ali Zafar , the recent addition in the list is  flying high these days;  multiple endorsement deals with Pepsi and Mobilink, Bollywood movie 'Total Siyappa' on-the-go and the recent satisfaction of replacing Hrithik Roshan as the sexiest Man Alive! What more can you ask for!
Watch the TVC here: