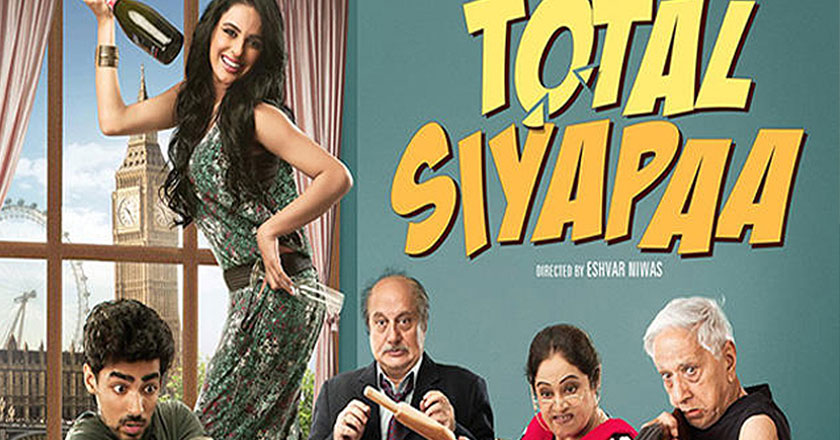 Ali Zafar, the Pakistani singer-actor who moved out to make a big name in Bollywood plans a big premiere night and an equally impressive countrywide release for his upcoming romantic comedy flick Total Siyappa in Pakistan.
The Sexiest Asian Man, Ali Zafar has successfully managed to establish himself as a commercial hit with his prevsious movies like 'Mere Brother ki Dulhan' and 'London Paris Newy York' starring opposite Katrina Kaif and Aditi Roy Hyderi respectively.
The star who is randomly seen promoting Pepsi in Pakistan Idol has great expectations from his country folks. He says that people in his country are excitedly waiting for the premier of Total Siyapaa.
"People in Pakistan love the promo of 'Total Siyapaa', (and) they are waiting for its release. If everything goes well, then we will have a big premiere of the film in Pakistan," the 33-year-old said here at the Zee Cine awards.
Total Siyapaa (Complete Chaos) is a romantic comedy film directed by Eshvar Niwas; the movie stars Ali Zafar (Aman) and Yami Gautam (Asha) in lead roles.
Just like his previous two attempts, the movie portrays Ali Zafar in a perfect chocolate boy character who tries to woo the girl of his dreams while battling a series of misfortune and crazy characters.
As a friendly gesture, Ali Zafar also plans to invite Shahid Afridi to the premiere, whom he mockingly mentions in one of the dialogue in the film.
"We will also invite Shahid Afridi for the premiere and if he comes, he will enjoy the context of that particular dialogue about him," said Ali.
The dialogue mentions Afridi in a funny way and it also created quite a stir when the promos of the movie came out.
The movie will hit the theatres on March 7. Watch the official trailer here: