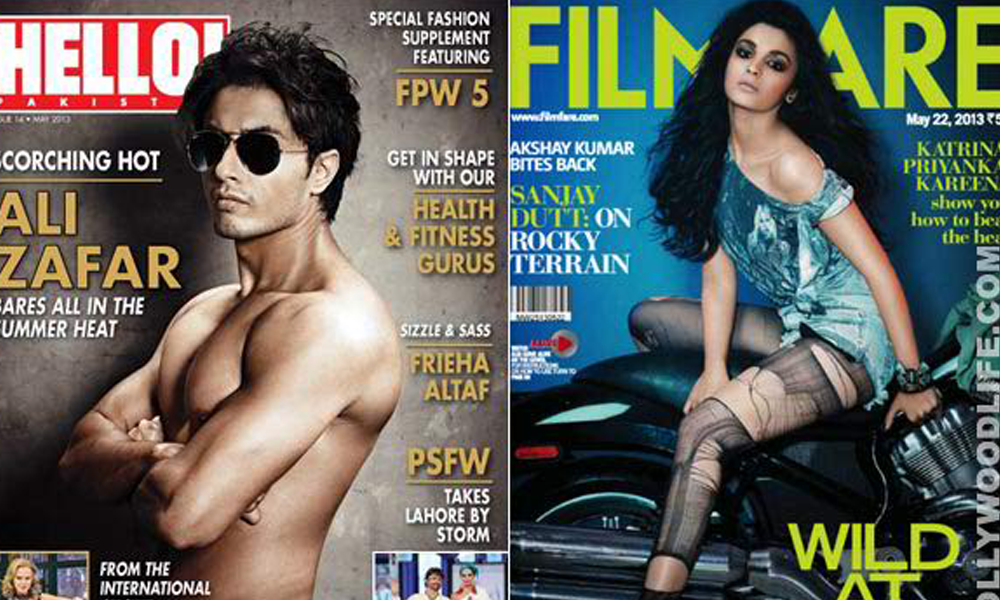 Rock star Ali Zafar is ready to romance Alia Bhatt in Gauri Shinde's next film that also has Shahrukh Khan and Kunal Kapoor in its cast. Music, ISLU team endorsement for PSL and with the production of his first film, our rock star seems to be too packed with his schedule. But, his love and keen interest to work in Bollywood made him to carve out some space and time to include one more Bollywood flick in his basket in which he would be romancing the bubbly actress.
PSL 2016: Ali Zafar Endorses Islamabad United After Fawad Khan
This new movie is by the director of the Sridevi starrer 'English Vinglish'. In the movie, SRK has an extended cameo role; whereas, Zafar and Kapoor will also play the role of Bhatt's suitors at different points of time in the movie. From the look of it, one can say that it is too much male dominance in a single movie with only one young starlet. Only time will tell what the story entails for its viewers.
Sidharth Malhotra & Ali Zafar Celebrate Sprite's Mirchi Ka Tarka On The Streets Of Lahore
It is going to be Zafar's ninth movie in Bollywood. He is definitely one actor who has developed great camaraderie and cemented his status quite strongly in Bollywood.