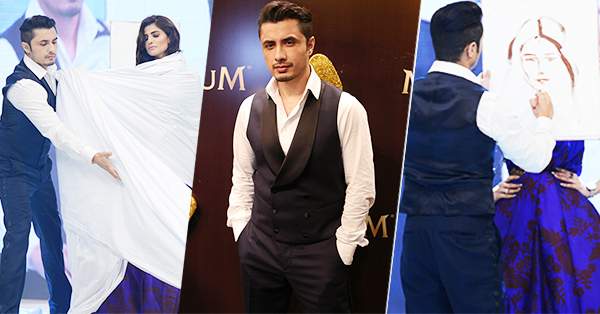 Magnum held its star-studded annual celebration last night and Ali Zafar managed to charm the audiences with something entirely spectacular! We all know, the multi-talented Ali Zafar has a true-born artist within and he unleashed that artist at the grand soiree last night.
A painter and a fine arts graduate from NCA, Ali Zafar beautifully infused fine arts with performing arts on stage in a creative act. Following the usual theme of the party, Ali Zafar drew a painting in three seconds live on stage with melted chocolate- is that amazing or what?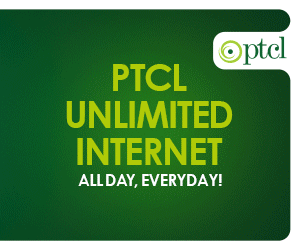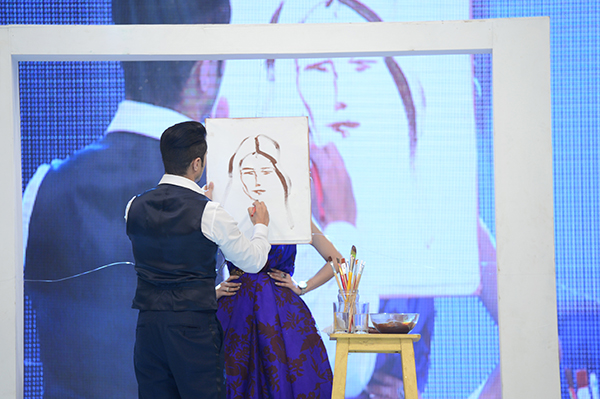 The concept behind the artwork was inspired and penned by Ali Zafar himself, titled "Will you Still Love Her".
Watch him paint live in a video below:
Ali Zafar enthrals the audience with his live painting at the magnum chocolate party @MagnumPK @brandsynario @AliZafarsays pic.twitter.com/to6pEb0JYP

— Farhat K Mehboob (@FarhatKMehboob) September 22, 2016
He painted the canvas with melted chocolate and it turned out to be just as fascinating as imagined.  Once he completed the chocolate painting, he then turned the image over, revealing a surreal apparition of what depicted different aspects of a woman- such as freedom, timeless beauty, etc.
While the grand gala was ongoing, Ali also did a fashion stunt- donning a colorless formal dress he went up on stage and draped the model in a white cloth.
All the while, the art piece was being complemented by a live performance inspired Joshinder Chaggar.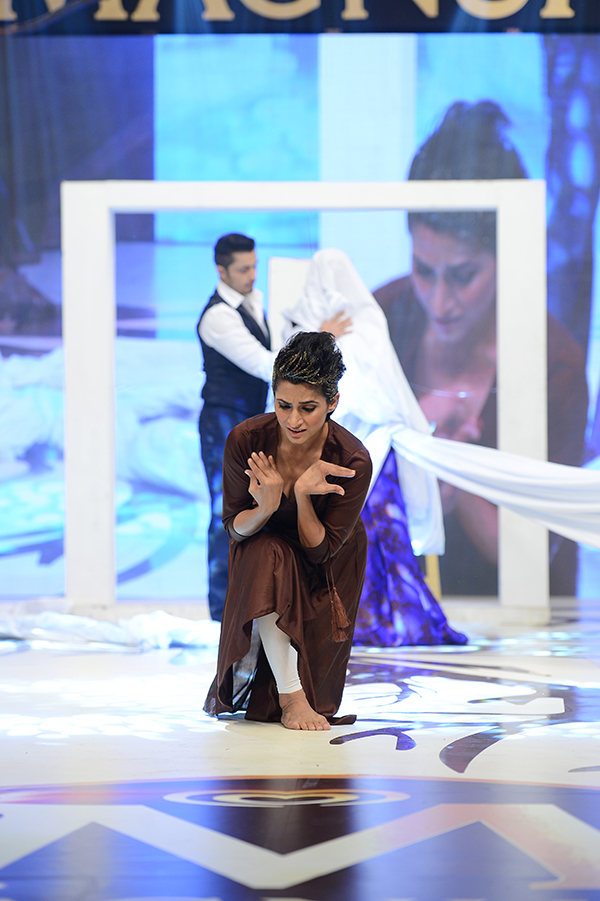 He then undraped the model and made her stand behind a black canvas, just covering her face and made a chocolate painting on the canvas.
As if he hadn't impressed the ladies enough already, Ali then randomly got up onstage and helped model Tooba Siddiqui with her dress, who was having trouble walking on the ramp.
https://www.instagram.com/p/BKoXdp8Bnat/?taken-by=brandsynario&hl=en
The charmer Ali Zafar just never fails to surprise us, Does he?
Ali Zafar's Tribute to Amjad Sabri at LSA 2016 Will Melt Your Heart- Watch Video
Stay tuned to Brandsynario for more updates.