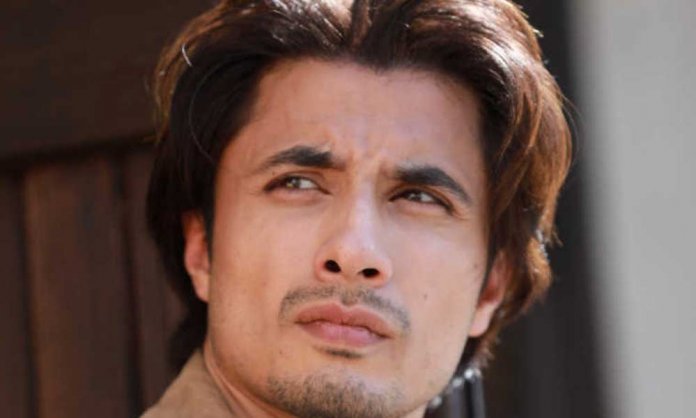 Lux Style Awards (LSA) had sparked a massive uproar ever since its nomination list was revealed for the year.
Various luminaries protested against their projects being neglected, the rest protested against not bagging enough nominations and some raised their voice against sexual harassers.
Popular model, Eman Suleman was the first to reject her nomination in solidarity with victims of harassment. Following suit, Rubaab Ali, clothing brand Generation, MUAs Saima Bagfrede, Fatima Nasir, Meesha Shafi, and rock band The Sketches to rejected their nominations.
Meanwhile, celebrities are divided over the controversy. While some stars are against LSA, others are supporting the award show with full loyalty.
With the on-going chaos that has engulfed social media like wild-fire, Ali Zafar has too broken silence over the matter in a cryptic tweet.
Sharing a throwback video of LSA 2016's opening ceremony, here's what he wrote:
Alfaaz per tawajjoh de ker ise ghaur se dekhiye. Kuch jawab ismein milein ge aur kuch bohat jald. Ghabraana nahin hai. Her cheez ka aik waqt hota hai aur voh jaldi aane vaala hai 🙂 #lsa20191
Watch the video here.
Lux Style Awards 2019 Controversy: Frieha Altaf Reveals Her Stance
Without saying much, Zafar has silenced all haters in light of the recent LSA 2019 debate and his on-going harrasment case against Meesha Shafi. The court is yet to announced the verdict.
Stay tuned to Brandsynario for more updates.