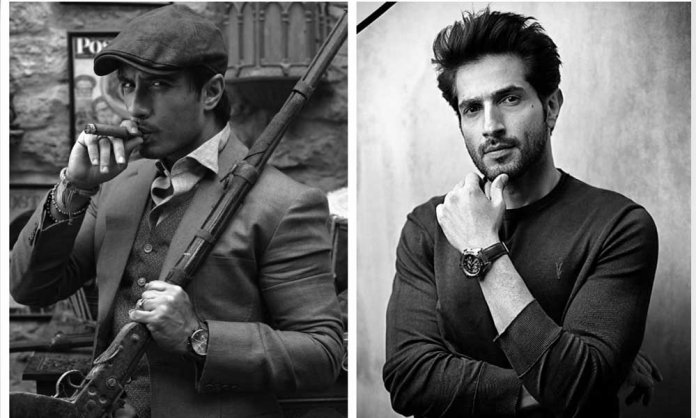 Our very own Bilal Ashraf has made it to the list of Sexiest Asian Men 2019. He is the only Pakistani in top ten spots. Last year Ali Zafar was on the top of the same list. This year Ali Zafar is on the second spot of Sexiest Asian Men of the decade just beaten by Hrithik Roshan!
Bilal has astonished the audience with his mesmerizing performance in Superstar beating his own performance level. Topless thumkas on Dharak Bharak actually worked in his favor them.
Bilal started his career as a visual effect director and then persuaded his career in acting. The dimples are too cute to be wasted behind the screens:P
The rest of the top 10 for 2019 are actor Shahid Kapoor (2), Vivian Dsena (3), Tiger Shroff (4), Zayn Malik (5), Harshad Chopda (6) Mohsin Khan (8), cricketer Virat Kohli (9) and South Indian superstar Prabhas (10)
Well, these abs are the reason for the spot and if he keeps on going like this he may enter the list of world sexiest man!
Ali is on the second spot of Asian Sexiest Men of the decade just below Hrithik Roshan and Zayn Malik.  Ali has been on the top of the list last year.
He is definitely one hot muffin and our forever celebrity crush!
The top 10 for sexiest Asian men of the decade were named as Hrithik Roshan (1), Zayn Malik (2), Ali Zafar (3), Vivian Dsena (4), Salman Khan (5), Shahid Kapoor (6), Virat Kohli (7), Ranbir Kapoor (8), Ranveer Singh (9) and Prabhas (10.
Well beating Salman Khan was a tough job and we hope next year Ali, Bilal, and other Pakistani stars can top the list of World Sexiest Man! Who is your favorite from the list? Share with us in the comments below.
Stay Tuned to Brandsynario to know all the latest details.