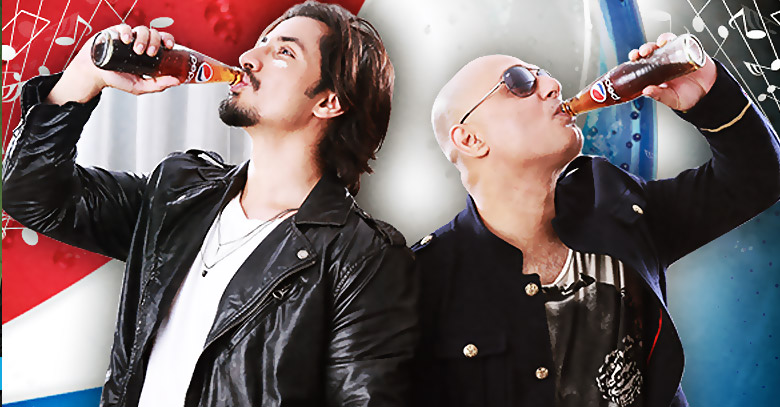 By Zulfiqar Ali Sajwani
Pepsi has been using the 'stardom' of the music artists for its promotion since its inception in Pakistan. However, this time they have gone one step ahead in using music as a powerful point of leverage.
The latest TVC of Pepsi showcases not just one, but two of the biggest sensations of music industry, Ali Zafar and Ali Azmat promoting Pakistan Idol.
The storyline of the ad is full of thrills and suspense. The ad starts with a group of friends planning to go to a concert, with turmoil of interests arising when they are divided between an Ali Azmat and Ali Zafar concert. The solution that they figure out is quite simple. Let's kidnap both of them and get them together!
The rest of the ad shows a powerful duet of the heartthrobs, chanting the 'Dil Mangay Abhi' in their own unique way. Pepsi becomes initially a desire for both, and then becomes the agent of bond, which the crowd enjoys to the optimum level.
Recently, Ali Zafar caught a lot of attention for achieving the honor of the 'Sexiest Asian Man' by the Eastern Eye Newspaper. Even Ali Azmat is sailing in the news for his song 'Babu Bhai' in the latest season of Coke Studio and his selection as a judge for the much-discussed Pakistan Idol.
Another cherry on the cake for this happening ad is the endorsement of Pakistan Idol by Pepsi.
The connection has already raised the visibility of the brand with a plethora of Out of Home and Print advertising. Ali Azmat is one of the judges of the competition as well, which indicates that Pepsi has taken the rockstar as a significant endorser.