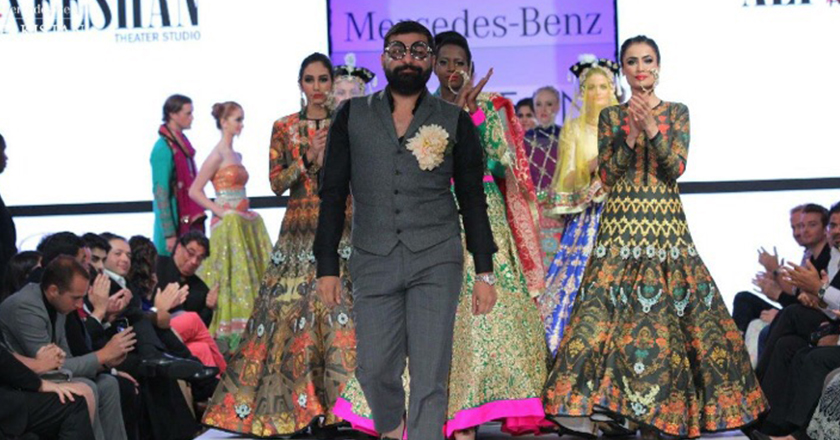 Pakistan's ace designer, Ali Xeeshan dazzled the crowd at the Mercedes Benz Doha Fashion Week held at the Marriott in Doha. The celebrated designer, known for his elaborate bridal designs was an absolute success on the runway.
The collection featured a stirring palette with serene and electrifying hues, fabrics that poured prowess like an empress, aptly demonstrative of the colours of the season.
Learn more about Doha Fashion Week here.