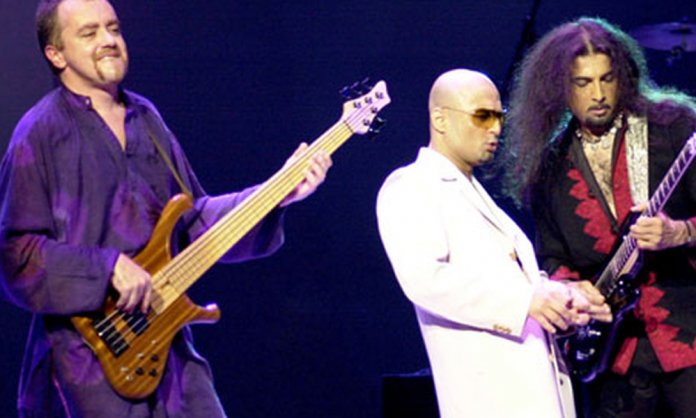 Ever since Salman Ahmed, Ali Azmat, and Brian O'Connell parted ways, fans of Junoon have forever wished about a possible reunion of the band.
Dubbed as U2 of South Asia, their tracks will remain an inspiration for generations to come. Pakistan will never forget the band's iconic chartbusters like Sayonee, Dum Must Qalandar, Ghoom Tana, Dosti, Alvida, Saeein and many others.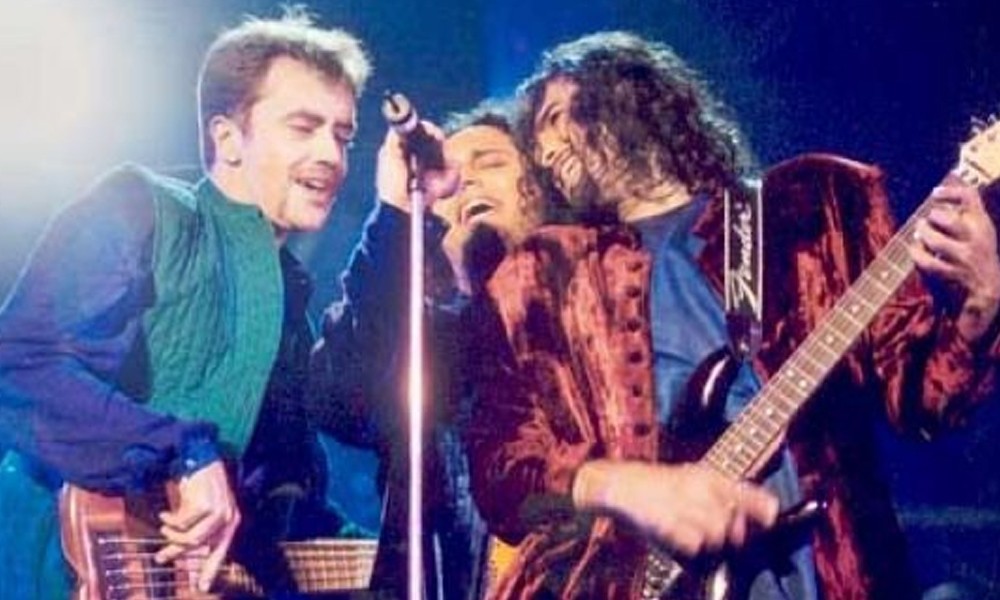 Their break-up was a big blow to Pakistan's music scene and gave its fans a major heartache, one they could not recover from for several years.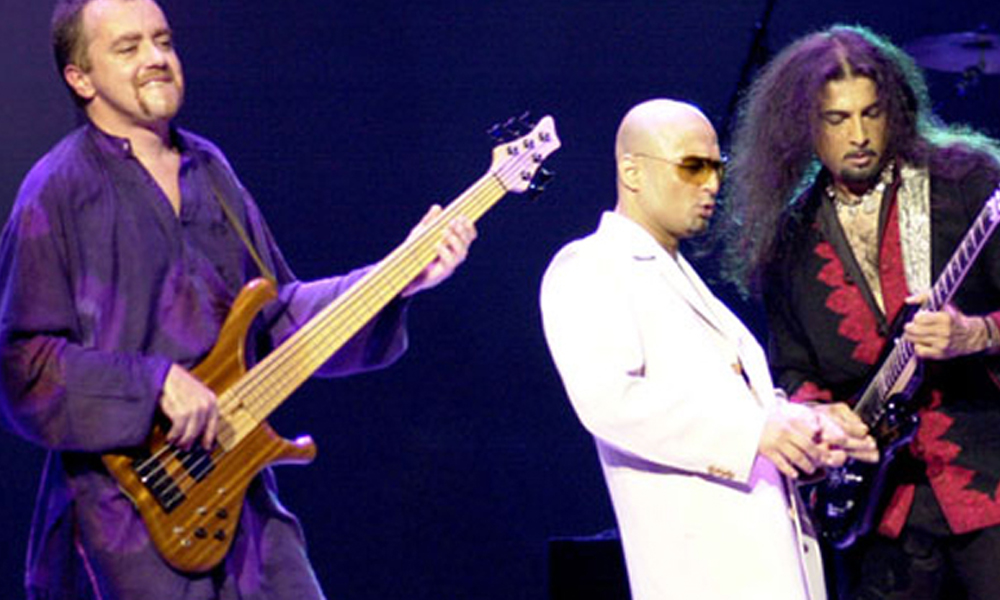 Time and again, rumors afloat about the rock music band making a comeback, in fact, we have been listening to them for a very long time now.
Apparently, Salman Ahmed has been always up for it, but Ali Azmat has repeatedly shunned the idea.
Junoonis, due to your mad love & passion for Junoon, i just spoke with Ali after 10 years to come together with Brian for Peace & Unity.IA!

— salman ahmad (@sufisal) March 10, 2014
Now when all hope was lost of Junoon returning to rock our worlds, Ali Azmat appears to have changed his mind!
However, three months back the singer hinted about the trio collaborating in 2017 and it became the news of the century!
However, the year ended and nothing shaped up!
Is Junoon getting back together….????????????????????

— Romay (@RohmaAR_) February 6, 2018
But now Salman Khan uplifted our hopes again by announcing the trio is coming soon with a hit!
Get ready for the Flight of the Junoon https://t.co/l5J9OCcIiq

— salman ahmad (@sufisal) February 4, 2018
Yeap, it's officially happening! 
Junoonis, Are you ready to see Khudi, Jazba & Junoon & Sayonee in 2018 with the classic line up? There are no impossible dreams only infinite possibilities. https://t.co/DPirnf1XvM

— salman ahmad (@sufisal) February 4, 2018
The countdown has kickstarted!
The countdown begins file:///private/var/mobile/Containers/Data/Application/54ED4B1F-B77B-4C44-B6E6-C5D95044A52A/tmp/documents/75C06695-DAF4-4729-8F33-DD905D185226/2018-02-07-PHOTO-00000342.jpg pic.twitter.com/EjwNqECaHt

— salman ahmad (@sufisal) February 6, 2018
All hell broke loose as soon as the announcement made its way on the web!
@sufisal I heard d news of reunion of great trio, plz make it happen not for 1 concert but for that I have been loving u since my childhood. Pure junoon, pure Sufi rock music with something new like inqalab or parwaz, & if it's only limited for 1 concert than plz don't. Love ❤️

— Nazar aslam 🇵🇰 (@nazar_aslam) February 6, 2018
The Junoon of all the Junoonis was commendable! 
Can't wait to be at a junoon reunion concert 😍

— hira agha (@hiraaghaa) February 6, 2018
And every Pakistani is rooting for the nation's biggest band to mark a stellar return.
Oh wow this is a great news can't wait to see you guys united again #Junoon my all time fav band. https://t.co/2EefTvUkMY

— m_Ismail (@M_Ismail26) February 6, 2018
Now we are waiting for more details to come!
Stay tuned to Brandsynario for more updates