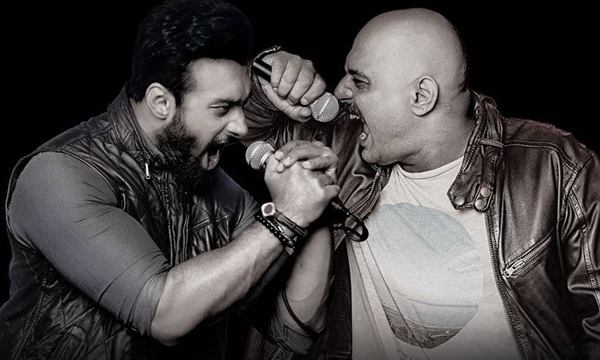 While Ali Azmat and Umair Jaswal have been going draggers over each other on social media, Red Bull has decided to slip in between their clash and unite the duo on stage for good!
Pakistan will be witnessing a once-in-a-lifetime clash of sounds between the music legends, Ali Azmat and Umair Jaswal on August 27th. In this clash of generations, two stages will be set up and the audiences will then decide the ultimate winner of the Pakistani music industry.
Watch the Ahmed Ali Butt, the host of the show wishing the two stars luck for the upcoming Sound Clash:
He says it's goign to be a blood bath- so are you guys ready?
Watch exclusive BTS Video below:
A wave of excitement has ignited amongst the fans of both the rockstars and they can not wait to see the two musicians in the battle of the year!
This time around, Red Bull Pakistan has gone an extra mile with the video war between the singers and it seems, they will be making a musical revolution with the Clash of the Generations concert!
Who will you be rooting for? Share with us in the comments below.
---
It seems like Ali Azmat is extremely disappointed with the young musicians of today and apparently has a lot to say to them- and not something good, trust me. A video was leaked of the former Junoon singer in which he seems quite unhappy with the music of today.
In the video, Ali can be heard saying:  "Aisay hee star koi thora ban jata hai cheekhain maar kay. O bhai ganay bananay partay hain aur phir continuously ganay bananay partay hain [You don't become a star just like that, by screaming and shouting. You have to compose songs and compose them continuously.]"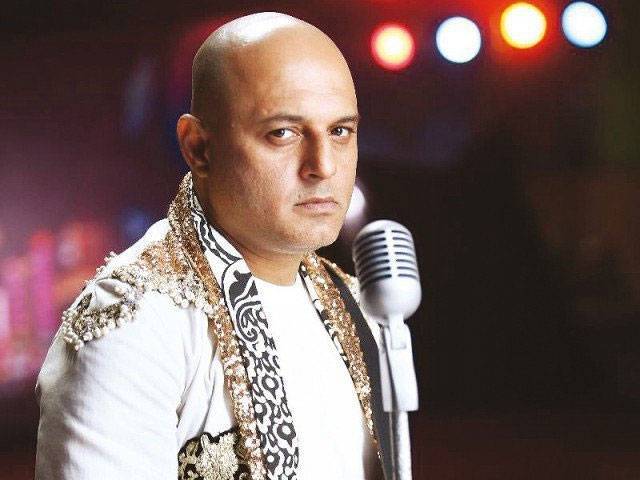 Watch the full leaked video:
He then directly took a dig at singers who sing one or two songs at the beginning of their career and then, in order to seek popularity, venture into acting. It seemed as if the actor was directly hinting at Umair Jaswal.  "Do mahinay ganay nahi banay toh dramay mein aa gaye. Hit ho gaye. Dramay mein hit ho gaye toh star ban gaye [You can't make music for a couple of months, do a TV serial instead. It becomes a hit and you become a star. That's not how it works.]"
In the video, a person sitting with Ali then highlights that Sami Meri Vaar was a pretty popular song to which Ali responds that it was not Umair's own creation. "Is Sami Meri Vaarhis own song? It's a folk song. They made random changes to­­ it and turned it into a mess."
The 'Garaj Baraj' singer is then told that this is what the current industry is all about. to which Ali responds that he would rather stay out of it.
Check out Umair Jaswal's sarcastic and quirky response to Ali Azmat's comment:
Umair Jaswal rose to fame with the very popular 'Sami Meri Vaar' featuring QB last year in Coke Studio 8. He is aslo famous for his role in the popular drama Mor Mahal on GEO Kahaani.
Check out Ali Azmat's response to Umair Jaswal's video:
Seems like #AliAzmat is in some challenge mode for #UmairJaswal. #AliAzmatVSUmairJaswal #OldVSNew @aliazmat5 pic.twitter.com/xrzX0fApgZ

— Movie Shoovy ® (@MovieShoovy) August 1, 2016
Amidst this whole debate, Umair's brother Yasir Jaswal too commented in a video that both the singers should settle their dispute and decide it on stage that who is the ultimate rockstar!
This is war! I, for one, cannot wait for them to come face to face. 
Ali Azmat Makes Fun of Salman Ahmad's New Song 'Kaise Bolun'
Stay tuned to Brandsynario for more updates.