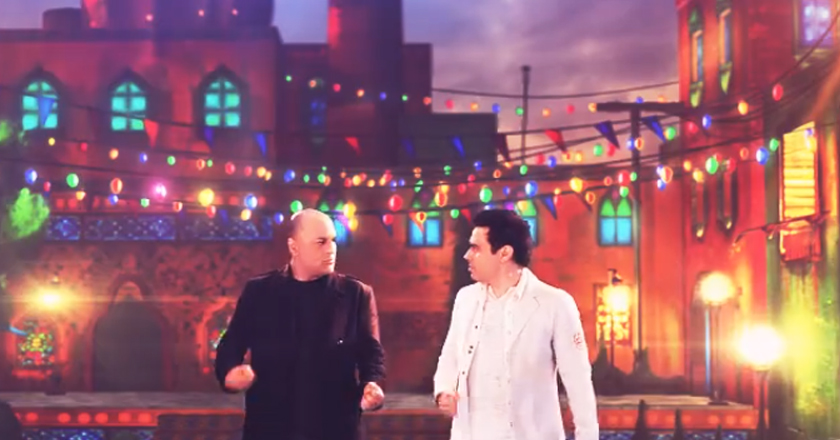 Burka Avenger and her team are all set to fight crimes once again, in Halwapur, from 1st February 2015.
The critically acclaimed, action comedy animated series, Burka Avengers follows the story of a school teacher, Jiya and her alter ego, burka-clad Burka Avenger, with her team, fighting the bad guy, Baba Bandook, his evil sidekicks and a corrupt politician, Vadero Pajero, in a hilarious yet inspiring plot.
For the second season of the multi-award winning series, two of Pakistan's most talented music artists, Ali Azmat and Haroon Rashid, have come together for a music video featuring the Junoon star as the evil Baba Bandook and the director of the series, Haroon, as Jiya's mentor, Kabbadi Jaan.
The video is an entertaining mix of animated scenes from the series and real life scenes of comical performances by the music icons themselves.
Watch the video here:
The video is already a super hit, with a huge number of likes, comments and shares from fans at social media networks. Previous songs for the series, Lady in Black and the theme song, were also quite popular locally and abroad.