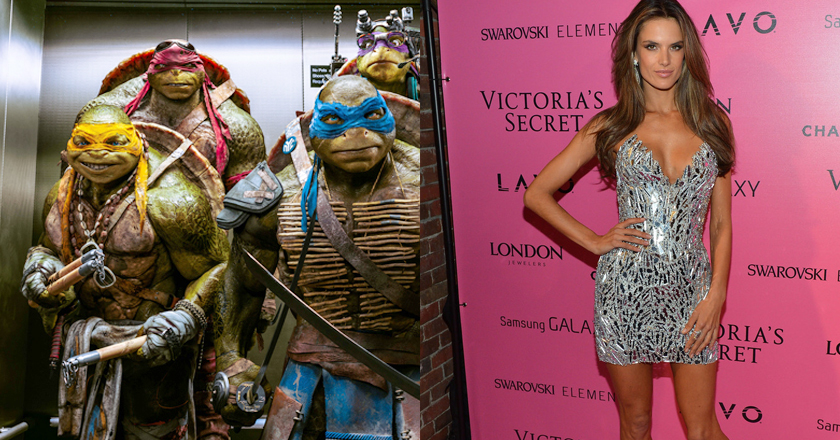 The Brazilian supermodel, Alessandra Ambrosio is now no more just a Victoria's Secret Angel as she is gearing up to switch her set of angel wings with a turtle shell for her debut role in Teenage Mutant Ninja Turtle 2.
Titled as Teenage Mutant Ninja Turtles: Half Shell, the movie will feature the 33- year old brunette beauty in a supporting role besides the star Will Arnett as Veron Fenwick, the clumsy cameraman in the live action flick. Ambrosio has been signed to play the character of his new-found love interest.
While she has also appeared in a cameo character in the movie Casino Royale, this will be the Victoria's Secretmodel's first real-time acting speaking role.
What's more, Alessandra is rumored to star in an upcoming movie "Daddy's home", sharing screen space beside Mark Wahlberg and Will Ferrel.
Scheduled to hit the cinemas in June 2016, the sequel to Teenage Mutant Ninja Turtle will bring together stars like Johnny Knoxville, Alan Ritchson, Jeremy Howard, Pete Ploszek, Megan Fox, William Schatner and Noel Fisher.
While less is revealed about the plot, the buzz is that the adventurous forthcoming sequel will also unleash Bebop and Rocksteady, the popular villainous pair, along with Baxter Stockman, the mad scientist.