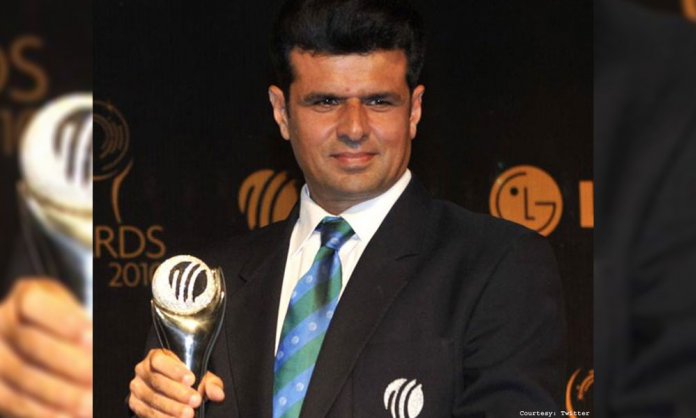 Umpire Aleem Dar has made quite the reputation for Pakistan, not only has he been recognized on international platforms, he is helping the needy in his own country.
Dar once again has the nation praising him as he reaches yet another milestone in his career. He has successfully supervised a whopping number of 350  international matches!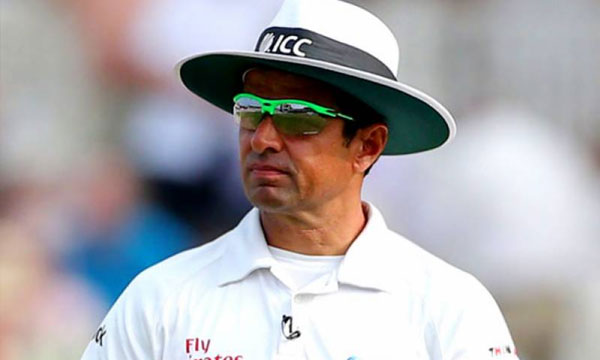 This milestone was accomplished after Pakistan faced West Indies in a 3-match T20 series which was played in Karachi.
Aleem recorded a video message for all his supporters and said the following;
"I'm thankful to Pakistan Cricket Board (PCB), ICC and this country because whatever I am today is because of Pakistan. I gained respect due to Pakistan."
He added;
"Pakistan has given me the Pride of Performance and Sitara-e-Imtiaz. I am thankful to the people of this beautiful nation who have always prayed for me.
I request them to continue praying for me so I can make Pakistan proud again."
Dar has a wide-stretched career of 18 years, one of his most remembered performances is from 2010-11 Ashes series in which he had to make some remarkable decisions despite being put under pressure.
Take a look at his amazing decision-making skills!
https://youtu.be/BtqfVkeLTQU
The umpire has recently started a new venture in the heart of Lahore, his very own restaurant called Dar's Delighto.
Dar's Delighto is Aleem Dar's charity restaurant for which he has received several praises from across the border as well.
Dar is also working on a project to construct a school for children who have hearing disabilities in Pakistan. A percentage of the profit earned by the business will be donated towards the project.
Virat Kohli Wins Hearts for Heartfelt Message to Pakistani Cricket Icon