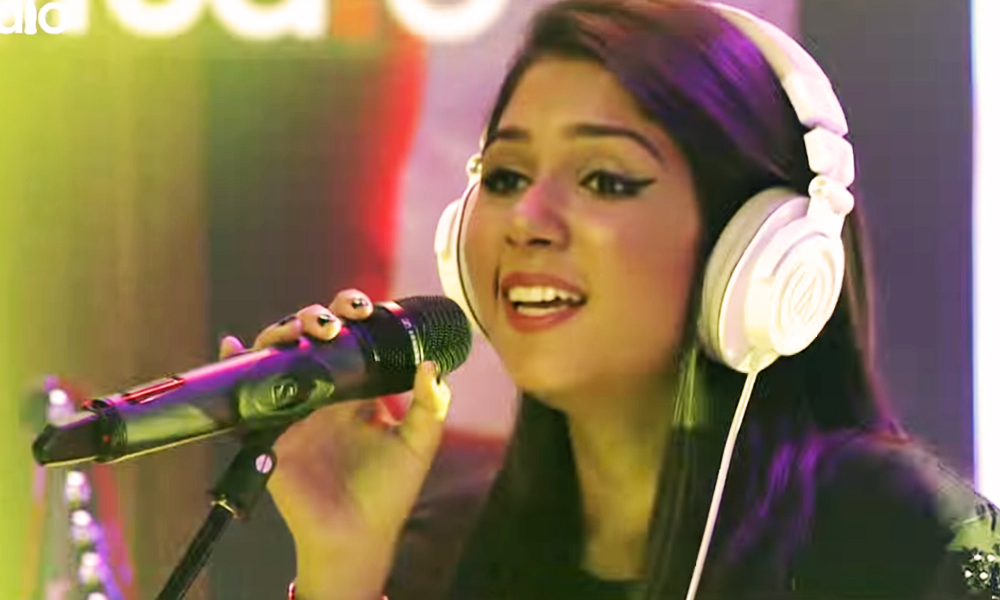 Directed by Shiraz Uppal, the last song of the 4th episode, Ala Baali by Nirmal Roy and Jabar Abbas is a fun, fast track with a really catchy beat.
Penned by Shakeel Sohail, the song has an Arabic feel with some Arabic lyrics sung by Nirmal Roy. The song marks Nirmal Roy's Coke studio debut and we must say, she totally nailed it!
Listen to the song below:
Nirmal Roy is a Pakistani singer and musician who started her career when she was 12. She has sung and performed many songs at the national level. The singer is like a breath of fresh air- just what this Coke Studio needed.
Uddi Ja by Mohsin Abbas Haider: Coke Studio Season 9 Episode 4