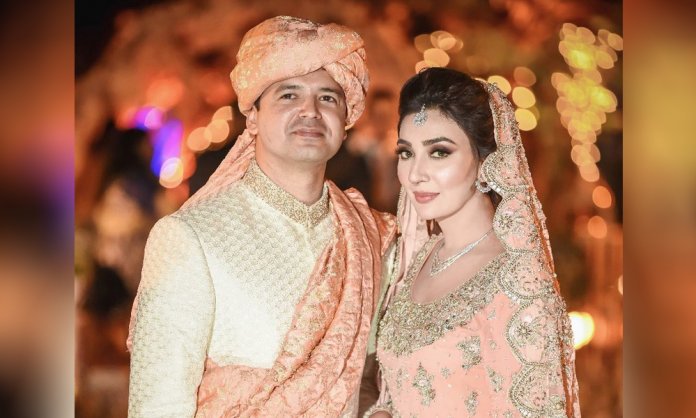 Last month, our new favorite couple Aisha Khan and Major Uqbah Malik took the internet by storm when they danced on Despacito at their Mehndi event.
While we initially thought that their wedding festivities have ended, we will not get such videos anymore, but another video of this cute couple resurfaced on the Internet and took everyone by surprise.
The couple was spotted at a wedding event where they stole the limelight with their dance moves!
Here is the video of lovebirds dancing together! 
Both of them pulled off the dance moves so perfectly … it wasn't just one song but several songs which made them shake a leg at the private gathering.
Here is the video of Major Uqbah Hadeed Malik dancing on 'Aicha' song for his beautiful wifey at his own Mehndi! 
If this won't melt your heart, we don't know what will. We especially love the play on words that Major Uqbah picked on for his lady love!
This video also made the round during their wedding festivities; here the couple can be seen dancing on Despacito!
We are totally in love with this couple!
What do you think about the story? Let us know in the comments section below.
Originally published on Veryfilmi.com