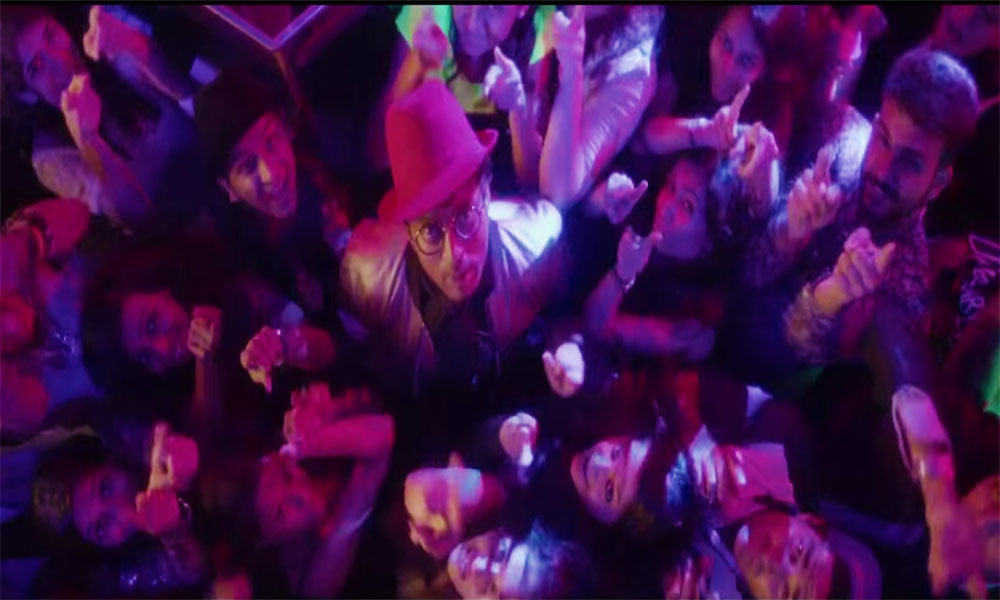 Are you tired of the same old cliched Bollywood Party song? Well, Irrfan Khan along with AIB, mock Bollywood party song in their new video 'Every popular Bollywood Party Song', and it is just a treat to watch. After Honest Indian Weddings, AIB is back with something bigger and better. For the first time ever, Irrfan Khan is seen in a party song; add that up with AIB's trademark sarcastic lyrics and we have a perfect match.
The video starts with a conversation with the AIB's guys where Irrfan Khan, still rocking the PIKU look, is bragging about himself in a not so subtle way. The conversation progresses as the guys challenge Irrfan Khan to do a party song, while claiming that this is the only thing he has never done before. We think that Irrfan Khan nailed it.
Want to watch the video? Here you go!
[dailymotion id="x307pt8″]
The 'Every Bollywood Party Song' is a very honest and very brutal attempt to reveal the reality behind these party songs. This video, despite being ridiculously outright, was received well by the people. After the release of the video, we see Twitter flooded with tweets, all praising Irrfan Khan for his efforts and SWAG!
Here are some of the tweets and Facebook posts highlighting the reaction of the audience regarding the new video:
Irrfan Khan spoofs party numbers in AIB video http://t.co/2IVzWv1UuY

— Mumbai News (@NewsinMumbai) August 3, 2015
Watch: Irrfan Khan, AIB's spoof on 'Every Bollywood Party Song' and it has … – The Indian Express: The India… http://t.co/OSTNxJh72a — Life4Musics (@Life4Musics) August 4, 2015
Irrfan Khan destroys Bollywood dance numbers in epic AIB spoof http://t.co/ekNnYuNzL5

— Saeed Shah (@SaeedShah) August 4, 2015
Have you checked out the latest #PartySong on the circuit? Some killer moves by @irrfan_k & @AllIndiaBakchod #AIB pic.twitter.com/fFeU3an1vz — BookMyShow (@bookmyshow) August 4, 2015
The @irrfan_k & AIB spoof of Bollywood songs is the reality check all movie fans needed #StopObjectifyingWomen http://t.co/czLifGV3vd

— Jibran Nasir (@MJibranNasir) August 3, 2015
Hahaha. The legend quotient of @irrfan_k just shoots up with every passing day. Good job AIB. @thetanmay @mojorojo — Gaurav Kapur (@gauravkapur) August 3, 2015
While, some were there just for attention:
So @irrfan_k thinks tat Maa Bahan Karna in #AIB style is really cool. Let ur next film release Mr. n I will teach u abuses in better style.

— Kamaal R Khan-KRK (@kamaalrkhan) August 3, 2015