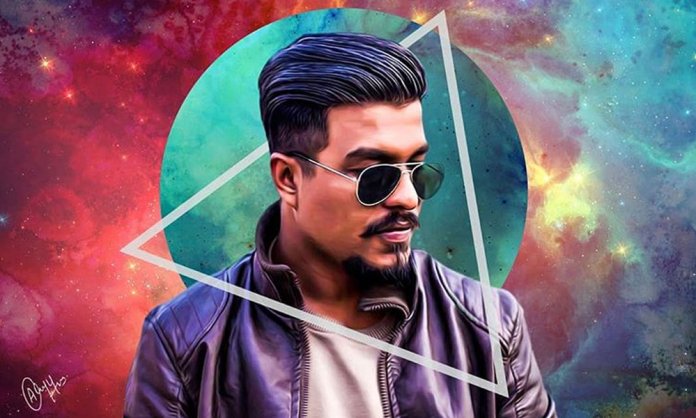 Pakistan has potential, talent, brains, and IQs, you name it. It also has hard-working individuals who are making this nation proud with every passing day.
One of these individuals that have swelled the nation's chest with pride is Gujranwala-based graphic designer and artist Ahsan Qayyum.
Based in Lahore, Qayyum is also a miniature artist who has beaten an Indian's record to become a Guinness World Record holder.
Qayyum made 75 links from lead pencils, a record previously held by an Indian, who made 58 links.
He took it to social media to announce the great news!
So, by the grace of Allah almighty, after extreme wait of 8 months, I have been officially declared as Guiness World Record Holder by Guiness World Record Officials.

I have broken the world record of 58 links made by some INDIAN guy and my Record of 75 links has been officially approved. It is all because of Allah's blessing, who made me able to make my people/country proud!

I had eyes on this title since 2014, when Youth Festival was happening in Punjab, and I wanted to be a part of the biggest flag painting. But, at that time, I was working as a labor in a shoe factory, and my supervisor didn't give me leave to go for that event!

But, Today, I am an Individually World Record holder. Alhamdulillah! 🙂 Thanks to all of my friends and followers who prayed for me and made me reach here.

It was a hell of a job to make my record approved. I did some mistakes in the application's process but my record manager was so cooperative and he guided me in the right ways and made me execute it. ALHAMDULILLAH.
Here are some more amazing lead works by him:
Brandsynario gives a hearty congratulations to the young man on his achievement. We hope you go far and beyond to achieve your next record.
Stay tuned to Brandsynario for more news and updates.