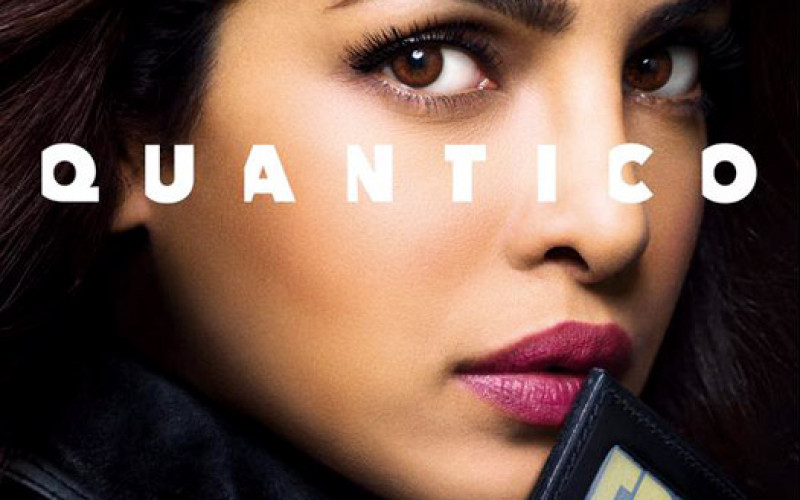 Bollywood star Priyanka Chopra hopes her leading role in hit United States television show "Quantico" will help pave the way for other Indian actors to make it big in America.
The former Miss World is blazing a trail as the first Indian lead in a US TV series, playing FBI agent turned suspected terrorist Alex Parrish in the ABC thriller.
"I can only hope that it opens the right doors," the 33-year-old told AFP in an email interview between filming in India for her Bollywood movies and in Canada for "Quantico".
Watch Chopra's bold avatar for US series.
[fb_embed_post href="https://www.facebook.com/QuanticoABC/videos/532358483596984//" width="550″/]
"I truly believe that we have a huge pool of talent in India, which spans actors, directors, technicians and the like, and there is a huge window of opportunity for them to explore outside India," she added.
Chopra has received glowing reviews for her turn as Parrish, who is accused in the drama of masterminding the biggest terror attack on American soil since September 11, 2001.
Read More: Quantico Promotion Blunder: Priyanka Chopra Replaced!
The series jumps between present day, when she is on the run from the law and trying to prove her innocence, and her time as a trainee agent at the FBI's academy at Quantico in Virginia.
The plot leaves viewers trying to guess who plotted the attack — Parrish or one of her former colleagues at Quantico.
While Bollywood actors Anil Kapoor ("24"), Rahul Khanna ("The Americans") and Nimrat Kaur ("Homeland") have all featured in American shows, Chopra is the first actor from India to headline an original series.
Her face is plastered across billboards in major US cities and Chopra, who was crowned Miss World in 2000, said she felt the pressure.
"I was nervous… period! Firstly I am trying something new, I was attempting it in a whole new geography, I was doing it in a different language from what the audience is used to for my on-screen persona," she explained.
The star of Bollywood hits such as "Dil Dhadakne Do" (Let The Heart Beat) and biopic Mary Kom added that she felt it was important that her Indian-American character was ethnically ambiguous.
"There is a lot of diversity in the characters on Quantico but it's not a cliched representation," she said.
"It is, however, more a mirror to society in the USA — a multi-cultural mix of people from all over the world, connected to their ethnicity in some way but who primarily consider themselves citizens of the United States of America."