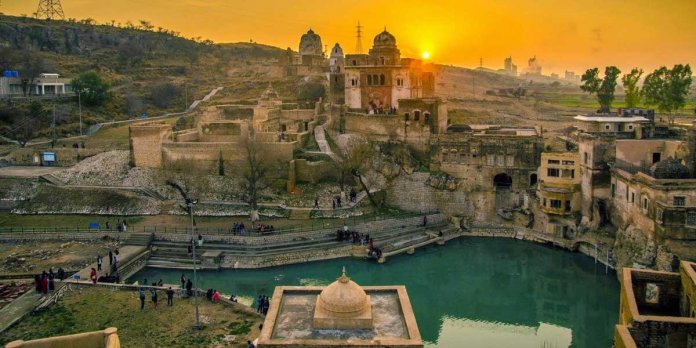 210 views
The government has decided to reopen and reclaim around 400 temples for Hindu citizen of Pakistan.
This decision is in line with the long due request from the Hindu community that wanted all these sites to open for worship.
After the successful opening of Kartarpur Corridor, this decision is highly appreciated by fellow citizens and the global community.
During the partition majority of Hindus left Pakistan to settle in India. Some of these temples are closed for many years and most of them are the target of encroachment or need renovation. Some of the temples are also on the list of World Heritage Sites and can bring a great number of tourists after restoration.
The restoration process will start from two historic temples in Sialkot and Peshawar. Sialkot already has running Jagannath Temple and now Shivalaya Teja Singh is set to be restored that is 1000-years-old. The Shawala is closed after a mob attack in 1992.
The Gorakhnath Temple will be restored in Peshawar after the court's order, it's been declared as a heritage site. The government will reopen two to three such sites every year after this decision in the restoration process. This is certainly an amazing development for the minorities in our country. This decision will only give out a positive and more accepting image of Pakistan to the world.
What do you guys think of this decision? Share your views in the comment below.
For all the latest updates stay tuned to Brandsynario.