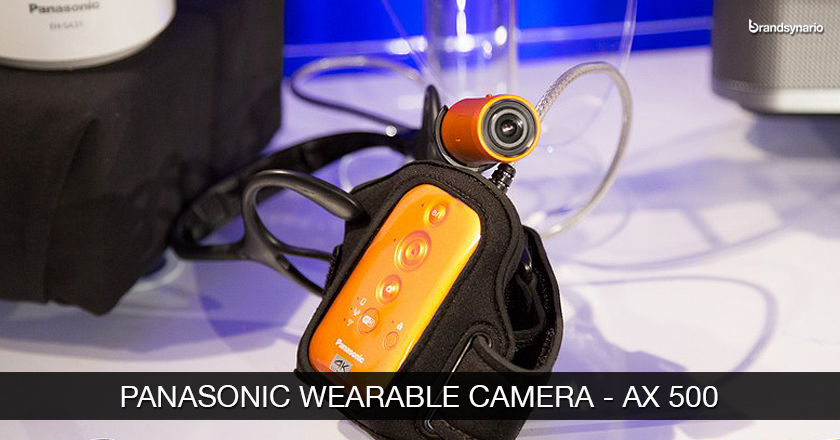 Wearable devices are the new 'selfies' this season; keeping up with the rising trend electronic giant, Panasonic has released a wearable camera, HX-A500.
The product includes a camera divided into two parts, i.e. a lens and a control panel, attached together through the help of a cable. This wearable camcorder allows one to capture life's most memorable moments, through a lens that has the ability to shoot 25-frame-per-second with a resolution of 4k.
The wearable cam by Panasonic can be set to shoot 50 to 100 frames per second, with blur free slow motion. Although, an increase in the frame rate results in a decrease of resolution, meaning that 100 frames per second will mean shooting in 720p HD.
HX-A500 is an easy to carry device which can be strapped to any part of one's body or to one's carrier including skateboard, bike or even to a surfboard.
Moreover, the camera is waterproof if dipped till 3 meters into the water for a maximum of 30 minutes. For allowing the users a even better and more flexible option, the cam can be attached to a smart phone for using the cam's display screen.
A video preview for the cam can be viewed as below:
The wearable cam HX-A500 by Panasonic will be on sale in May for Rs. 35, 940 approx.