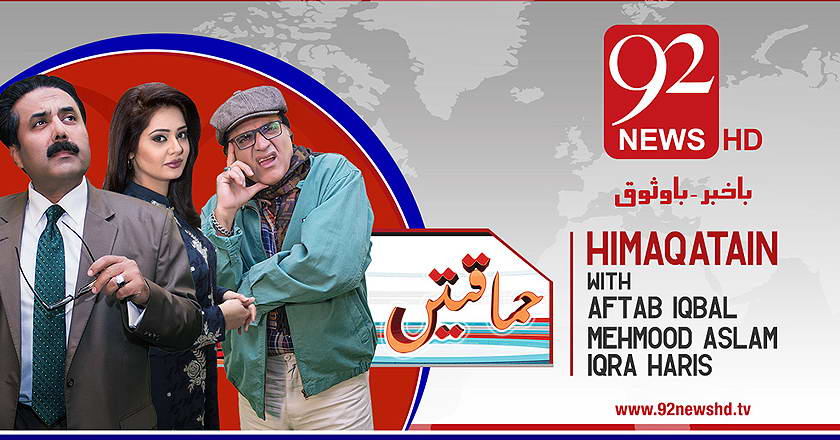 Another mainstream, famous GEO News host for the political-humor based show Khabar Naak, Aftab Iqbal has left the channel and joined channel 92. Channel 92 is reportedly the first HD Channel in Pakistan.
Aftab Iqbal is a journalist and television anchor from Pakistan who previously hosted the show Hasb-e-Haal on Dunya News before leaving the channel. Aftab is the son of the Urdu poet Zafar Iqbal. He also occasionally writes columns on Daily the Jang Newspaper in Urdu.
Khabarnaak has actually been another success story from Geo's media group and it featured Aftab Iqbal as the host and Mir Mohammad Ali as many different celebrities. The show which was an instant hit portrayed the antics of Hakeem Sahab and Agha Majid. Honey and Saleem Albela also made appearances on the show back in 2011. They discuss politics, current affairs and society's problems. Khabarnaak is a show where eccentric characters discuss all aspects of the society which needed to be addressed and politics is the major topic of discussion.
Channel 92, making a similar move to Bol Channel has hired big names of the industry into their channel. It has gone on air from Friday.
The new show stars Aftab Iqbal, Mehmood Aslam and Iqra Haris, and it is titled as "Himaqaten".