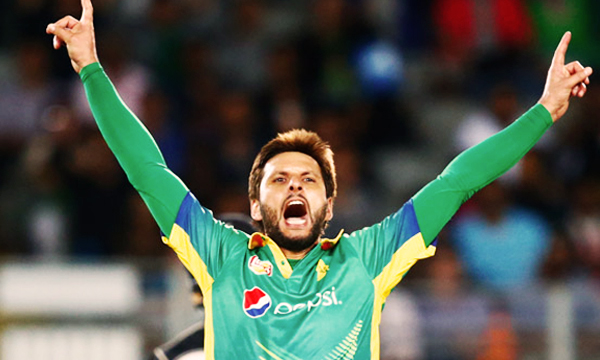 Shahid Afridi on Sunday announced he would step down as Pakistan's captain in the game's shortest format following his team's early exit from the World Twenty20 in which he was branded "absolutely clueless" by his manager.
The 36-year-old, nicknamed "Boom Boom" for his fierce hitting, had suffered a drop in form over the past two years and was unable to steer Pakistan through the group stages of the competition in India.
"Today I wish to inform my fans in Pakistan & all over the world that I am relinquishing the captaincy of the T20 Pakistani team of my own volition," he said in a statement.
Afridi was appointed T20 captain for the second time in 2014, with his contract set to expire following the World T20 in India in 2016.
He led the team to the semi-finals of the same tournament in a previous stint as captain in 2010 but was removed a year later.
In 43 matches as captain, he led his team to 19 wins, 23 losses and one tie.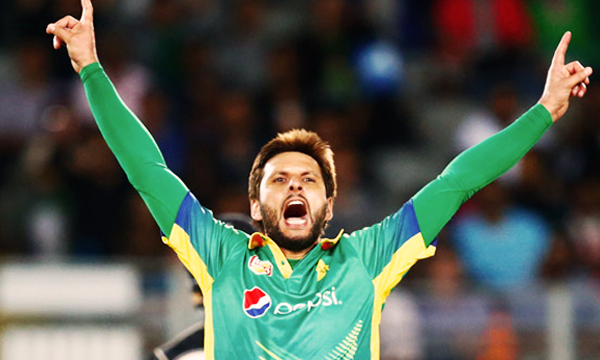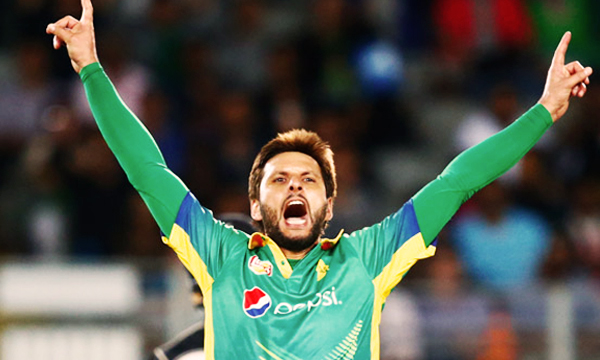 "For me it was a great honour to lead my country," he said. "I intend to continue to play the game for my country and league etc., and request my fans for kindly keep praying and supporting me for my best future performances for Pakistan (as a player)."
Shahid Afridi Apologizes for Poor World T20 Performance: Watch Video
The 2009 champions had been widely criticised by fans for a lacklustre performance at the World T20 with just one victory, against unfancied Bangladesh, and big losses to India, New Zealand and Australia.
Afridi's tactical nous and off-field leadership had come under fire in two separate post-mortem reports prepared by team manager Intikhab Alam and head coach Waqar Younis.
"Much to our chagrin (Afridi) was a captain in his farewell event after a career spanning nearly 20 years, yet absolutely clueless in terms of on-field tactics and off-field leadership," wrote Alam in his assessment, which was widely leaked to the press.
"We lost to New Zealand, Asia Cup and the World T20 due to poor captaincy. Over several occasions, I had made it clear that Shahid Afridi was not performing with the bat, ball or as a captain but I was not listened to," said Younis in his report.
On Wednesday, Afridi took to Facebook and Twitter to issue a one-minute video apology to the cricket-mad country but stopped short of announcing his retirement.
"Today, I, Shahid Afridi, apologise to the whole nation for not being able to fulfil the hopes of myself and my team," he said.
Afridi has been a fan favourite since he burst onto the scene in 1996, striking a 37-ball century against Sri Lanka in only his second match to set a world record that was unbeaten for 17 years.
He became known as a bowling all-rounder in the second half of his career and was instrumental in Pakistan's early successes in Twenty20, including their 2009 victory.
MS Dhoni's Hilarious Reply to Journalist on Retirement Question [Watch Video]
Stay tuned to Brandsynario for more updates.