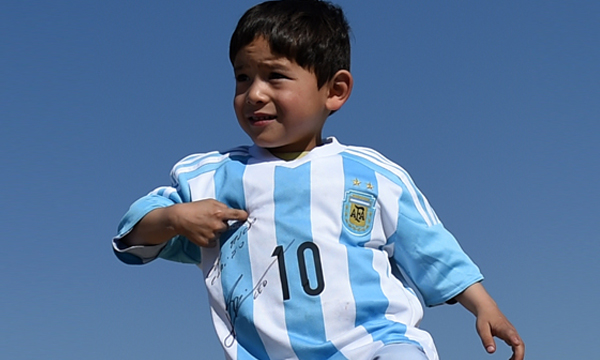 The five-year-old Afghan boy, Murtaza Ahmadi, who is a diehard fan of the Argentinian soccer player Lionel Messi, famous for donning his favourite player's plastic jersey has arrived in Pakistan. The boy and his family were forced to leave Afghanistan due to constant telephonic threats, his father said on Tuesday.
Murtaza is currently residing in Quetta with his father; it is reported that the Hazara boy came to Pakistan from Afghanistan for a better livelihood and higher safety.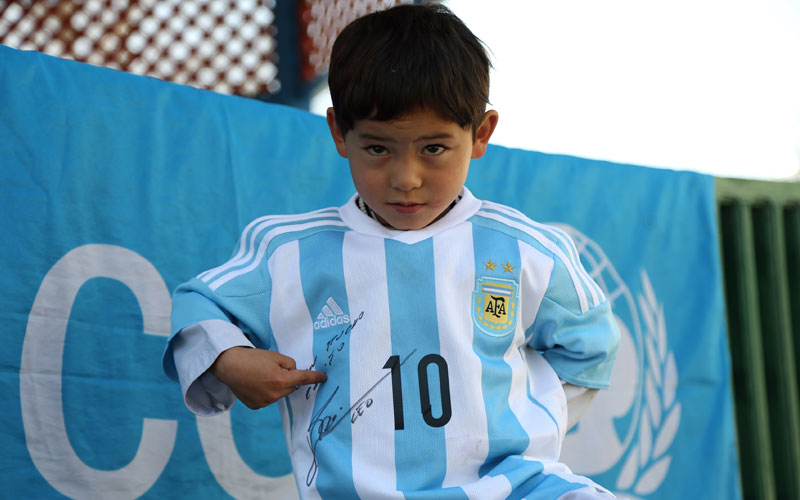 The boy rose to fame when his pictures went viral on social media in a blue and white striped plastic jersey with Messi's name on it, made by his elder brother Homayoun.
"Life became a misery for us," said Ahmadi, speaking over the telephone from Quetta.
Ahmadi said that they did not want to leave their country but the threats were life threatening and getting pretty serious.
His family has fled with him to Pakistan, with his father Mohammad Arif Ahmadi telling AFP in Quetta Tuesday that they have appealed to the UNHCR after receiving threatening phone calls.
Ahmadi said the phone calls by unknown people began as the media spotlight turned on his five-year-old son.
"I felt my family and I were in danger so decided to leave Afghanistan," he said, adding that they had first travelled to the capital Islamabad before arriving in the southwestern city of Quetta.
But he feels unsafe there also, he said, adding that he has submitted a bid to the UNHCR to be sent to "any safe country".
"I do not have any choice," he said, adding he wants a life for his family that has some "sense of security".
His son and some of his family members are hoping they will be sent to Spain — where Messi plays for giants Barcelona — so that Murtaza can fulfil his dreams of becoming a football superstar, he added.
A UNHCR spokesman in Quetta confirmed the family had applied for emigration and said the agency was investigating their application.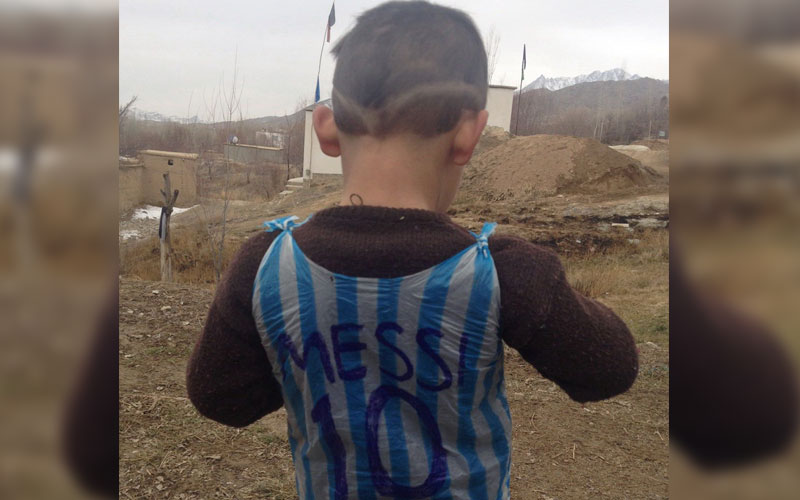 "I sold all my belongings and brought my family out of Afghanistan to save my son's life as well as the lives of the rest of the family," Murtaza's father said.
"Messi has been in communication with the federation to set up a meeting with the young boy," spokesman of AFF Sayed Ali Kazemi said.
"We are working to see whether Messi will come to Afghanistan or the five-year-old will travel to Spain or they will meet in a third country."
"Still, Murtaza hopes that one day he would be able to meet his hero, Messi," the father added.
Stay tuned to Brandsynario for more updates.