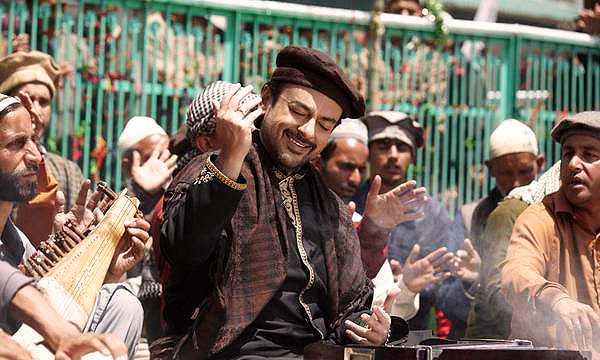 UPDATE: EMI Pakistan has issued a legal notice that bans Bajrangi Bhaijaan from using the song 'Bhar Do Jholi Meri' without the fulfillment of legal formalities. 'Bhar Do Jholi' is a qawwali, sung by the late great Sabri Brothers, Haji Ghulam Fareed Sabri and Haji Maqbool Sabri.
The notice dated July 9th 2015 is addressed to Kabir Khan, Salman Khan, Adnan Sami Khan, T-Series and Media Concepts (T-Series' representative in Pakistan). It talks about the popularity of qawwali and accepts the practice of their reworking by various artists as long as 'original copyrights get the rightful remunerations for their creations':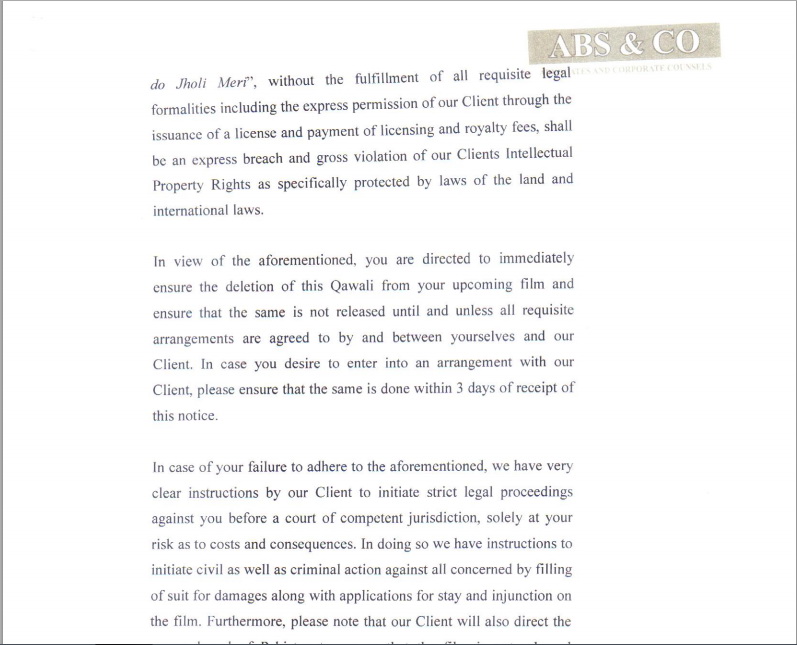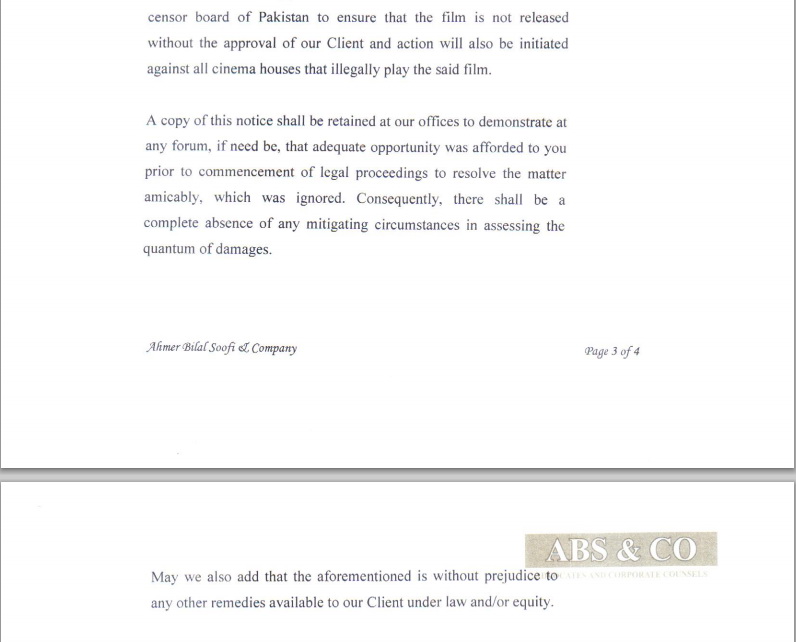 A three-day deadline has been given to the Bajrangi filmmakers to fulfill legal formalities.
---
As a response to Amjad Sabri's outcry against the recreation of the popular qawwali, 'Bhar do Jholi Meri', Adnan Sami has made a defending statement in his recent interview with Bollywood Hungama.
Jauntily replying on the issue, he said that he wasn't aware of any such controversies or legal notices being sent anywhere.He added that the composer of the song, Pritam has nowhere ever said that he had composed the particular song.
Read More: Amjad Sabri to Sue Bajrangi Bhaijaan Song 'Bhar Do Jholi Meri'
He added,"Pritam would always say that the portion 'Bhar Do Jholi Meri Ya Mohammad' has been the only portion taken from the original qawwali. He has composed the rest himself."
Further he compared the Bahr de Jholi with other all-time favorite classics including 'Lal Meri Patt' and 'Dama Dam Mast Kalandar' saying that when Kabir Khan launched 'Bhar Do Jholi Meri', his opening statement was that this is a qawwali that has been re-adapted and recreated from an iconic qawwali in the past.
Read More: Bajrangi Bhaijaan Latest Song 'Bhar Do Jholi Meri' Features Adnan Sami
Moreover, he shared that one of the daughters of the Sabri Brothers contacted him on Social Media after hearing his version of the qawwali and said that his father would have been proud if he had heard it.
He proudly stated that the recreation of this classic brought an iconic revival to this masterpiece which would have otherwise blurred from our mind. He said, "It's wonderful that kisi na kisi bahane itni khoobsurat cheez dobara ujagar hui hai"
What is your take on this controversy? Let us know in the comments below!