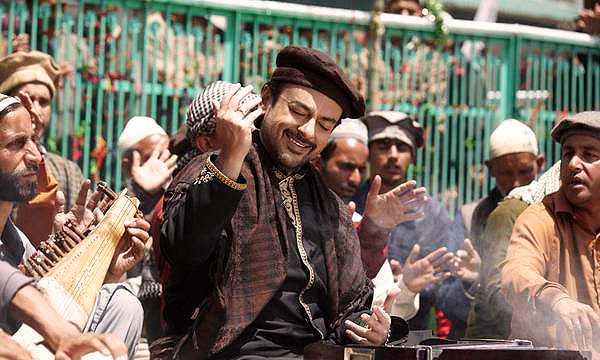 UPDATE: Pakistani singer Adnan Sami has finally been granted with the Indian citizenship effective from January 1st 2016, following his application to the Centre to validate his status in India on a humanitarian basis. Looks like 2016 is going to be a good year for Adnan Sami.
The Union Home Ministry Officials said that Sami is going to be an Indian citizen with effect from Friday. Starting from today, Adnan Sami is on a three-month visa extension, given to him on October 6th by the Home Ministry.
[iframe id="http://economictimes.indiatimes.com/embedvideodash.cms?msid=&channel=10001&videosection=videoshow&section= ET TV"]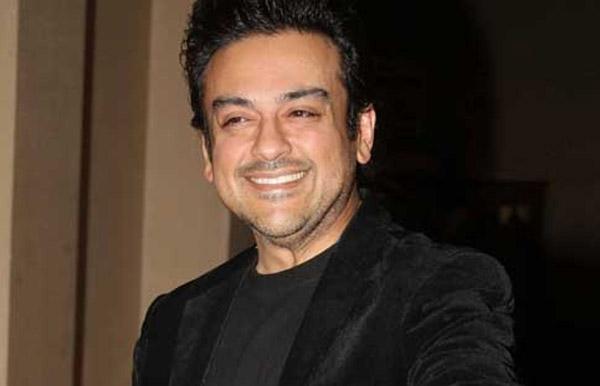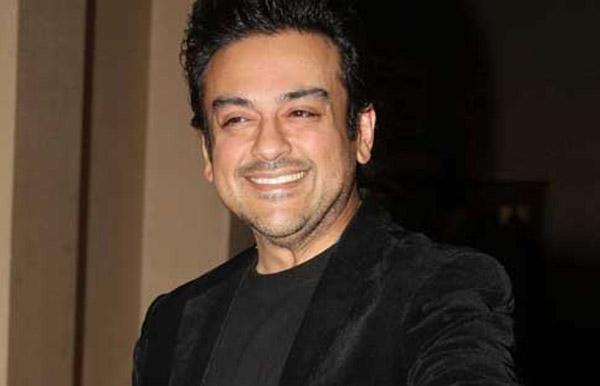 According to The Hindu, Attorney-General Mukul Rohatgi finally gave an affirmation to the Ministry of Home Affairs (MHA) regarding Indian nationality of Sami, who has been living in the country for more than a decade. The singer has bene granted citizenship under Section 6 of the Indian Citizenship Act, 1955.
Initially setting foot in India in 2001, the Pakistani icon was dwelling in the neighboring nation on a one -year visitor's visa. Later. he was allotted the right to live on Indian soil for an indefinite time period on humanitarian grounds after his expiration of Pakistani passport. Now, he has eventually availed exclusive rights of Indian citizenship.
Pakistani Actors Mahira Khan, Fawad Khan Face Trouble in India
Throughout his stay, Sami has devoted his vocals to various Bollywood movies. His much recent work was for Salman Khan's Bajrangi Bhaijaan qawwali tune.
While the vocalist from Lahore must be ecstatic with the news, Twitter appears to be quite skeptical. Check how Twitterati from both India and Pakistan reacted on Adnan Sami Khan getting hold of Indian citizenship.
Now that #AdnanSami has applied for #Indian citizenship, will more disgruntled #Pakistani artistes follow him? Perhaps.

— Joy C Raphael (@joycraphael) October 25, 2015
Loog India kee nationality choor rahe hain but yeh le rahe hain amazing lagta hai jote khane ka shooq hai khah ke samjh aie gee #AdnanSami

— Haroon Ahmed (@dashyharoon) October 25, 2015
Pak Singer Ghulam Ali cant perform in India but Pak Singer Adnan Sami can become Indian Citizen. Hypocrisy at its best !! #AdnanSami

— Humayu Chhipa (@HumanMee) October 25, 2015
Adnan Sami gets Indian citizenship…Hina Rabbani should be next in line. #AdnanSami

— Aditya Vikram Kapoor (@Aditya_v_kapoor) October 24, 2015
Adnan Sami should get back to the place he belongs. He should enjoy the citizenship of extremist India. #AdnanSami

— Baloch (@Paki_Patriot007) October 24, 2015
#AdnanSami Is Now Officially A Man Who's Afraid Of "Kabootars"

— ⓂINION© (@TheOmarrization) October 24, 2015
Dede passport ,mujhe yaa Modi, mulk se tere na jaoonga khaali ……… #AdnanSami

— Razor Sharp (@razorsharp2007) October 24, 2015
Two-nation theory explained. Pakistani singer #AdnanSami to get Indian citizenship. https://t.co/FQFtC2twAz pic.twitter.com/TlaCUU6C4U

— Naila Inayat (@nailainayat) October 24, 2015
The irony of Pakistan air force 1965 war hero, Sitara e Jurrat winner's son taking an Indian citizenship. #AdnanSami

— Sushant Singh (@SushantSin) October 24, 2015
#AdnanSami, Indian?: Wndr wht assures hm whn prominent Indian Muslims #Saniamirza ,#ShahRukhKhan hv been thrtnd by Hindu extrmsts in past

— Faeza Dawood (@FaezaDawood) October 24, 2015
Who ever denounces their nationality for another, should never be issued visa to visit home #AdnanSami #Pakistan #India

— Hamad Kafeel (@Hamadkafeel) October 24, 2015
#AdnanSami has decided to get Indian citizenship & relinquished PakPassport. Good riddance! GoToHell! And Stay there https://t.co/IkXrG4QrqN

— Saira Mehreen Abbasi (@Saira_M_Abbasi) October 24, 2015
#AdnanSami We should be thankful that we get rid of him. Now, ban all movies in which he sung or gave music https://t.co/3qqrkYf4R6

— Muhammad Usman (@usman9294) October 24, 2015
Modi's India has become so intolerant that #AdnanSami gave up his Paki citizenship and wants Indian citizenship Sigh! Not my idea of India😭

— Archie (@Archu243) October 24, 2015
Interestingly #ShivSena not opposing #AdnanSami citizenship ! Selective opposition ?

— DrSankalp (@DrSankalp) October 24, 2015
I'm afraid I can't agree about #AdnanSami being given citizenship

— meenabhatia (@meenabhatia) October 24, 2015
Ultimate question : To which party Adnan Sami will vote if Indian Citizenship granted 😂😈 #AdnanSami

— Qayed (@Qayed) October 24, 2015
If you like a pak singer give him Indian nationality & if you hate burn his effigies. Manmaani sarkar ka!!!! #AdnanSami#indiangovernament

— Charan_THE REDDY_ (@charanreddy23) October 24, 2015
What do you think of Adnan Sami's ownership of Indian citizenship? Share your views in the comments below!
Bollywood Celebrities Criticize Shiv Sena Attacks on Pakistani Artists
Stay tuned to Brandsynario for more updates!