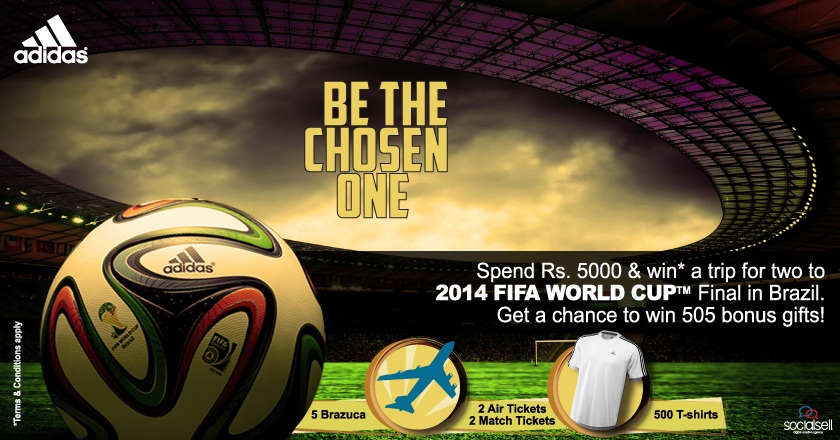 World's leading German apparel brand, Adidas has launched its latest FIFA 2014 marketing campaign in Pakistan 'The CHOSEN ONE' through a Socialsell – a budding start up digital agency.
Adidas is offering its Pakistani fans an opportunity to win two air and 2 match tickets for the final FIFA'14 match in Brazil. Understanding the dynamics of FIFA, being more than just any tournament, fan merchandise and newer products related to FIFA'14 were added to the campaign.
Fan merchandise includes products endorsed by Lionel Messi, Oscar Dos Santos, Lukas Polski along with theofficial Brazuca ball.
The campaign is the brainchild of Socialsell, a digital creative agency specializing in the creative development of brands particularly on their digital platform. The campaign is underway at all ADIDAS stores all over Pakistan and will end on a lucky draw announcing the winner of the competition.