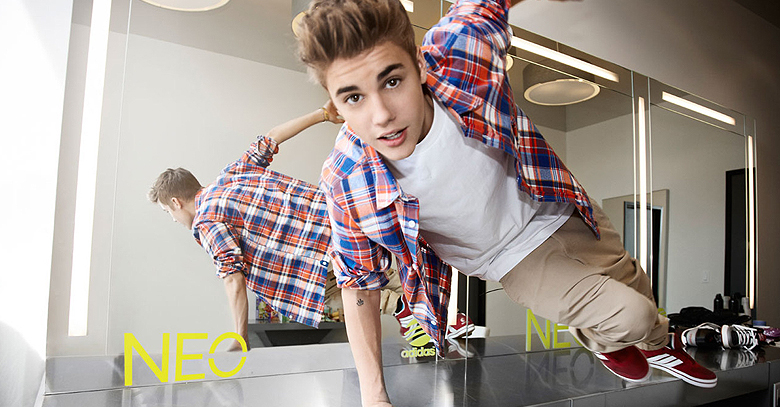 By Saira Hussain
Adidas NEO Label launched an interactive digital look-book to advertise its Spring/Summer collection 2013. The new range of Adidas Neo collection includes clothing, sneakers, and accessories and took Justin Bieber onboard as the face of Adidas NEO campaign.
The 19 year old Bieber dressed casually for the photo-shoot in a neon green tank and a cool pair of dark green palm-tree patterned Neo special shorts, enjoying ping pong with friends and playing on a BMX bike.
Bieber expressed that this association with Adidas is a perfect match to the message of free expression.
"I found a real connection with NEO because it is about fashion, freedom and being true to who you are," he said. "With my new album, Believe, I am spreading the message of believing in yourself."
The unique style and communal element of the look-book is part of an ongoing experience to display the product together with the NEO spirit.
NEO means young, new and fun, it symbolizes a teen spirit that invites you to make a personal fashion statement. As the name suggests, the targeted audience for this collection is young and fun.
The collection can be seen and shopped online at adidas.com