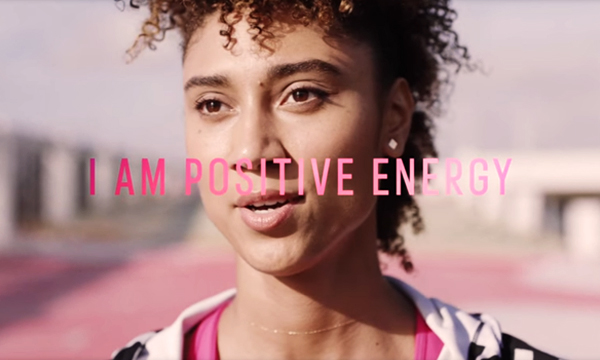 Adidas is set to launch an innovative new running shoe on Monday, PureBOOST X. After feedback from female athletes requesting "a running shoe with looks to keep up with the energy of its performance," Adidas set out to design a running shoe specifically with women in mind, and one that would combine both style and performance.
And so rather than adapt a shoe made for their male counterparts, adidas PureBOOST X has been developed with the help of Aramis, a state-of-the-art motion-tracking technology that studied the specific movements of the female foot during running.
The result is a running shoe that not only fits perfectly to the contours of the female foot but also offers the flexibility and protection needed. PureBOOST X works with the natural movement of female feet, but also supports the foot no matter how far or hard you run with its first-of-its-kind floating arch across the upper.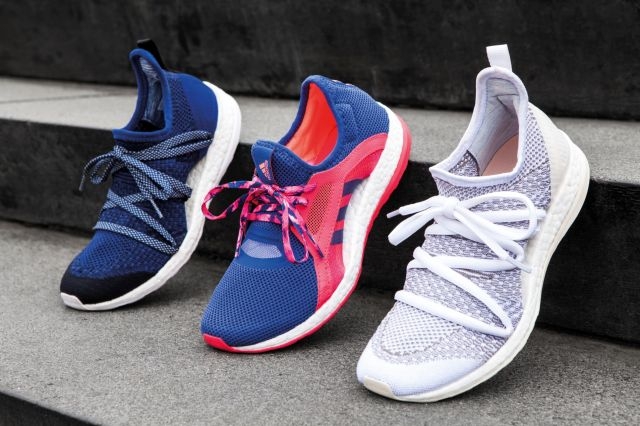 Other sleek design features include a stretchy, mesh upper for flexibility, and an energy-boosting foam cushioning formed with the brand's unique BOOST foam capsules. These capsules absorb shock and impact as you pound the pavements, and provide your feet with "more energy return than any other foam cushioning material in the running industry."
And to give a further 'boost' to the collection, Stella McCartney has also added her design skills, with an adidas by Stella McCartney PureBOOST X version. Following the functional elements that are so important to adidas, but adding in her own unique details, the adidas by Stella McCartney PureBOOST X is a running shoe that "allows female athletes to perform with a relentless determination without sacrificing on style."
Adidas PureBOOST X will be available in three colorways (Raw Purple/Raw Purple/Shock Red, Black/Shock Green/Black and Mineral Blue/Mineral Blue/Halo Pink) for $120 on adidas.com and retailers nationwide starting February 1.
The adidas by Stella McCartney version will be available in two colorways (Dark Blue/Granite/Dark Blue and White/Dark Blue/White) on adidas.com and select retailers for $170 starting February 15.
Follow adidas and PureBoost X @adidasrunning on Twitter and Instagram using #PureBOOSTX.
You can watch PureBOOST in action here on YouTube: