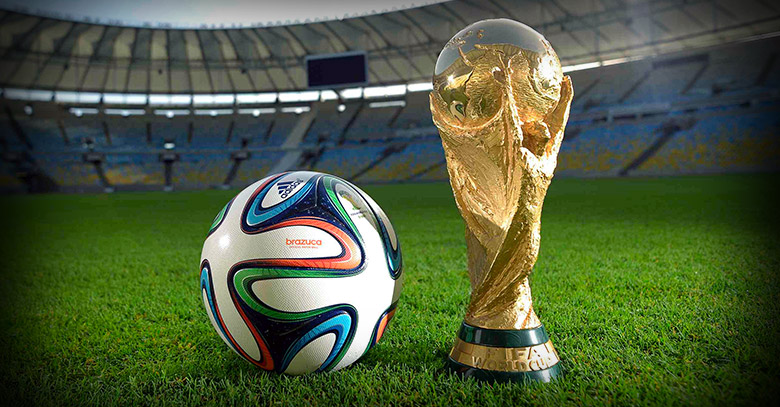 Adidas unveiled the most awaited official World Cup 2014 ball, Brazuca at Parque Lage, Rio Di Janeiro. The official name was given after voting by millions of fans in Brazil. The term Brazuca is used to describe the Brazilian way of life. 
The ball sports a colorful ribbon design pattern blending red, blue, green and black color. The pattern is a symbol of traditional multicolored wish bracelets worn by the Brazilians and also depicts the fun and spirit associated with football.
The ball has been through a lengthy process of testing with players like Zinedine Zidane, Lionel Messi, Iker Casillas and Bastian Shwieinsteiger helping in the process. Also teams including AC Milan, Bayern Munich, Palmeiras and Fluminense gave their input in the testing process.
Adidas promotes the new ball by launching videos that show Brazuca in action on the fields and in the streets. It has also launched a 360-degree interactive version in which the viewers can see Brazuca telling its story and how it will be the centre of attention throughout the 2014 World Cup.
Also, Adidas shook hands with MLSGroup Espalhe to promote the new ball. It is spreading the spirit of the game by giving free Brazucas to newborn babies that they think are the new extremely early football fans.
Adidas has also recently extended it sponsorship with FIFA through 2030. The brand has been manufacturing footballs since 1970s including the most popular Jabulani.