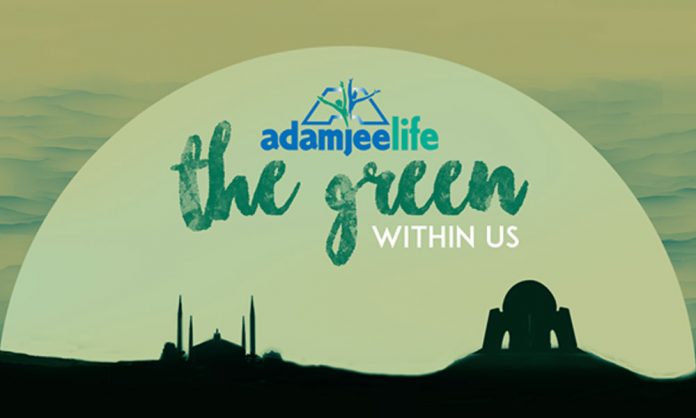 This year Pakistan celebrated its 71st anniversary. However, there was something different this Independence Day.
We witnessed an upsurge of passion and saw hope ignite the hearts of optimistic citizens, eagerly anticipating a better and greener Pakistan.
The corporate sector took responsibility to an all-new high. Realizing that they play a very important role in the society, Adamjee Life took it into their hands to initiate a change.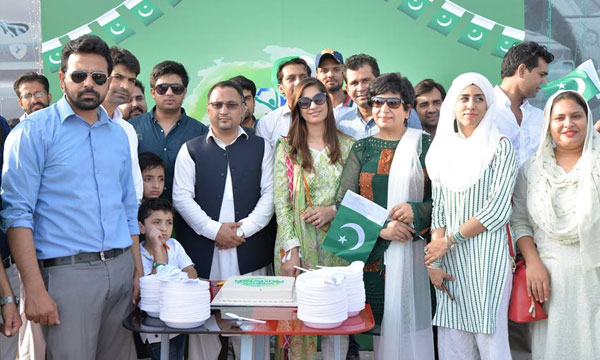 The firm kick-started a campaign called 'Hum Mein Hai Pakistan'. The importance of trees to any city cannot be overemphasized. Adamjee Life spearheaded the need for greener cities, taking out their shovels to plant the town green!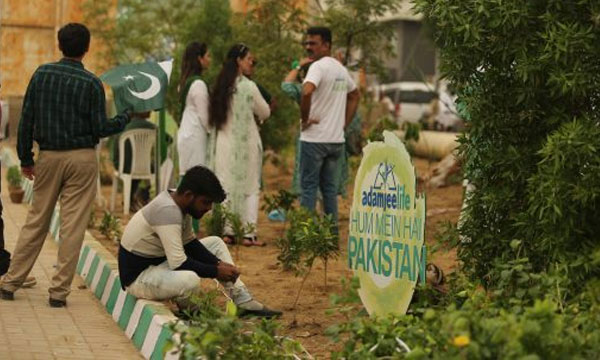 Pakistan has a great amount of natural beauty, with mountains, lakes, valleys, and oceans. However, many urban areas and fast developing commercial areas are losing this beauty to pollution, litter, and negligence. Realizing that climate change is indeed real, scary, and affecting Pakistan, something needed to be done.
Thus, the 'Hum Mein Hai Pakistan' campaign encouraged everyone to plant a tree and fulfill their responsibility towards their country which is also an investment for our future generations. Adamjee Life completely transformed their offices to show their dedication to the cause.
Donning the national colors white and green, the employees celebrated Independence Day with fervor.
Through parades, cake cutting ceremonies, formula racing and exciting photo sessions, they marched out to the designated areas and as responsible citizens, planted a seed of hope in the soil. Adamjee Life has encouraged a plantation drive on with reference to 'Azaadi' which is certainly out-of-the-box!
From big organization to the common man, everyone has been made aware of the importance of tree plantation.
Through photosynthesis, trees produce oxygen that humans and many other organisms depend on to live so @Adamjee_Life planting oxygen for you support them by planting atleast one #HumMeinHaiPakistan pic.twitter.com/rODChYJXaM

— Quratulain 🇵🇰 (@Oyebajway) August 14, 2018
Many plants are important sources of products that people use, including food, fibers (for cloth), and medicines.#HumMeinHaiPakistan pic.twitter.com/r2X97t4Emt

— Imran Gill (@ImraanGill) August 14, 2018
Glad to see Karachi people playing their role to make City green again #HumMeinHaiPakistan pic.twitter.com/sV0dplWSZJ

— Afshan Younus (@AfshanYounus) August 13, 2018
Some photos from today's plant prade. #HumMeinHaiPakistan pic.twitter.com/xb9ltoCBWd

— Sadaf Alvi ☭ (@TheGrumpyDoctor) August 13, 2018
The trees around us are extremely important and have always been necessary for improving the human condition – both during a tree's life and after a tree's harvest. #HumMeinHaiPakistan pic.twitter.com/ws9rbcuxgw

— Sadaf Alvi ☭ (@TheGrumpyDoctor) August 14, 2018
#HumMeinHaiPakistan
Love this step by #AdamJeeLife For making pakistan greener cleaner and less polluted #HumMeinHaiPakistan pic.twitter.com/VamB7gXvPA

— Abdul Basit Ganatra (@basitganatra) August 14, 2018
Kudos to Adamjee Life for this outstanding campaign.
Have you planted your living flag?
Pakistan Zindabad!