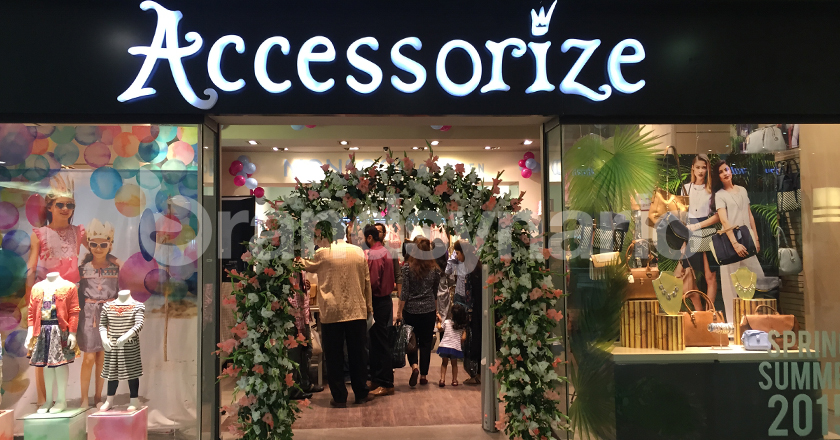 If you're looking to liven up your wardrobe this Spring/Summer 2015, Accessorize, the international accessory brand has a great range to offer.
The flagship store re-opened on 21st March, in Karachi at Dolmen Mall Clifton combining with Monsoon Children as per the global pattern of the store.
Things to look out for:
1) Bags
This season's colors feature trendy blues from powder blue to navy, corals, greens, and tribal inspired prints. The store has been divided into colour segments making it so much easier to find the one you're looking for. The bright colours are perfect for day wear and a range of more formal evening wear includes a wedding range too.
2) Accessories for Tweens ( ages 8-12)
New to the store is the star range of accessories specially made for girls aged 8-12. With funky necklaces, bracelets and earrings there's a lot to choose from.
3) Accessorize Z

This is another new range introduced for the first time in Pakistan and is the higher end specialty range of gold plated jewelry made with semi – precious stones. Only 100 stores globally carry this special line and is currently only available in Karachi at the flag ship store in Dolmen and one in Lahore.
4) Fun Jewelry
This season we see lots of delicate necklaces, rings, bracelets and pretty ear cuffs  that will be sure to  catch the attention of all girls with an eye for accessories.
5) Footwear
A wide range of slippers and sandals are also available in bright colors including coral, green, blues and metallic.
6) Monsoon Children


The monsoon children's line cater's mainly to girls up to the age of 12 with a smaller range for boys. The day wear collection includes pretty dresses embellished with flowers and delicate embroidery whereas the party wears collection has some beautiful dresses in romantic hues with 3D flowers.
An accompanying range of children's footwear is also available.
The monsoon women's line however has been discontinued; it seems that it may not have been as competitive as the other more popular ranges in store.