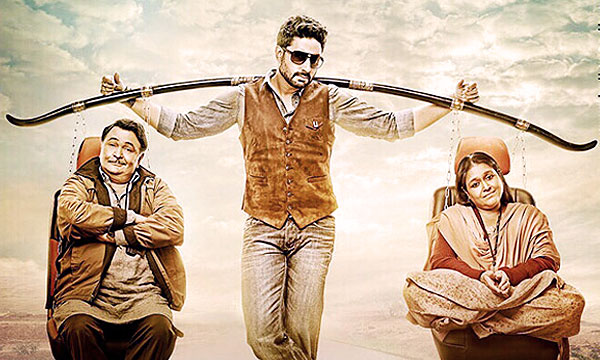 The theatrical trailer of the Abhishek Bachchan starrer 'All Is Well' has been released, and it puts a whole new spin on family road trips. The movie is directed by Umesh Shukla, director of the Akshay Kumar film "Oh My God".
Starring Abhishek Bachchan, Rishi Kapoor, Asin and Supriya Pathak. Sonakshi Sinha is also in the movie, but only as a guest appearance in one song.
View the poster below: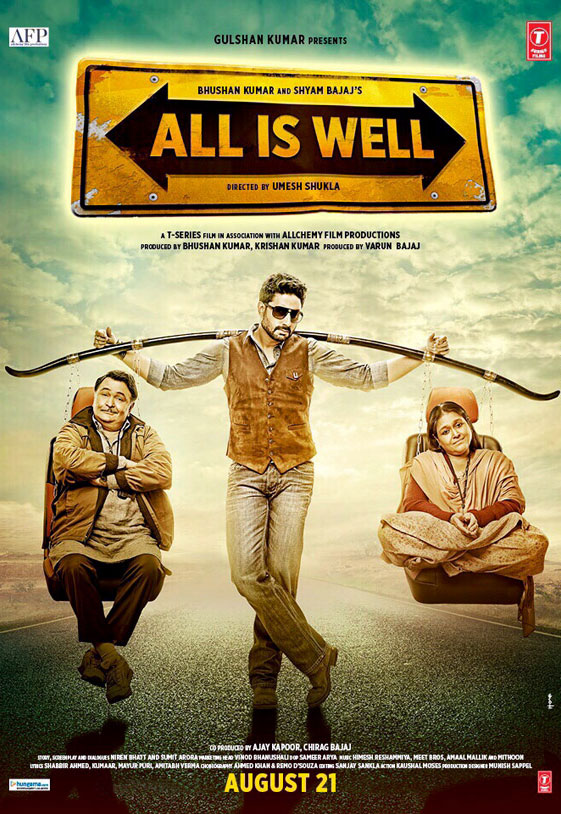 The movie promises to be a great comedic experience, as Abhishek and Rishi's character bicker with each other and run into many ridiculous misfortunes along the way.
Watch the trailer of "All Is Well" below:
[dailymotion id="x2w6vid"]
Abhishek plays the reluctant but responsible son, while Rishi is the flawed but amusing father who has a typical but troubling relationship with his wife. Asin is appearing in the movie as the leading lady, and is said to have a significant role in the film.
The movie is set to be released on 21st August 2015.